Trade and Industry Minister Nevin Gamea said Egypt pays great attention to achieving African economic integration, urging countries across the continent to boost agricultural and industrial cooperation, enhance trade movement, support small and medium-scale enterprises and create jobs.
9
0
Saturday، 12 June 2021 09:44 PM
The Egyptian and French air forces have conducted a joint military exercise at an Egyptian airbase; as part of the Egyptian Armed Forces General Command's plan to elevate the level of training and continue exchanging expertise with the Armed Forces of sisterly and friendly countries.
14
0
Saturday، 12 June 2021 08:30 AM
Minister of Finance Mohamed Maait said about 30.6 percent of the programs and performance budget allocations for the next fiscal year have been earmarked to projects aiming to improve people's standards of living.
6
0
Saturday، 12 June 2021 09:41 PM
More
EGYPT MAP
Media Center
You can roam between or Media Production City or October War Panorama and other places Cairo Egyptian distinctive landmarks ... Start now
Most Visited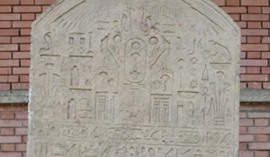 Sunday، 06 June 2021 01:33 PM
Saturday، 05 June 2021 06:51 PM
Friday، 04 June 2021 11:35 AM