Sisi inaugurates "Asmarat" low-cost housing project
Monday، 30 May 2016 - 12:47 PM
President Abdel Fattah El Sisi inaugurated on the first two phases of "Asmarat" low-cost housing project in Muqqattam district of Cairo.
Prime Minister Sherif Ismail and several ministers as well as other officials, attended the inauguration ceremony.


Addressing the ceremony, Ismail asserted that "Long Live Egypt" project is part of the interest given by the State to the low-income categories who were forced to live in shanty areas.
Ismail pointed out that Asmarat project was established on an area of 126 feddans with more than 10,980 housing units along with services utilities. It was set up through cooperation between the Ministry of Housing Informal Settlement Development Fund (ISDF) and the Ministry of Local Development and Long Live Egypt Fund at a total cost of EGP 1,582 billion.
The premier also pointed out that the Armed Forces Engineering Authority has developed 46 shanty areas in Cairo and Giza in cooperation with the Egyptian Banks Union and the ISDF. The Authority also developed 78 of the needy villages in 26 governorates.


Sherif also noted that outcome of development can never be realized without having an impact on the various categories of the people, adding that development of shanty areas has been outlined through clear-cut vision based on partnership with the civil society with the aim of building integrated social communities where all services are offered to residents including schools, playgrounds, mosques, churches, police stations and medical services.
Ismail said president Sisi is keen on upgrading shanty areas and villages. This entails unified effort to be able to achieve social justice and improve services offered to citizens, the premier noted.
He said his government is acting to remove all life-threatening areas, which include about 160,000 residential units. This would cost some 14 billion pounds, Ismail added.
He also talked about government efforts to upgrade the subsidy system and link it to an accurate database to guarantee social justice is achieved. Work is also underway to provide health insurance to three million incapable families, the prime minister further said.
Minister of Housing, Utilities and Urban Communities Mostafa Madbouli said all governmental and non-governmental bodies have joined hands to implement "Long Live Egypt" project.
Madbouli said shanty areas appeared in the late 1950s when small investors have withdrawn from the real estate market along with internal immigration from rural to urban areas and from Canal towns in 1967 in the wake of the Israeli offensive on Sinai.
President Sisi has ordered that the problem of shanty areas to be ended to eliminate the life-threatening buildings, the minister added.
MENA
660
Monday، 30 May 2016 - 12:47 PM
Related Stories
Thursday، 26 May 2016 - 01:39 PM
Tuesday، 24 May 2016 - 12:22 PM
Sunday، 08 May 2016 - 04:07 PM
Most Visited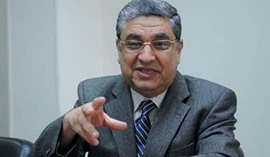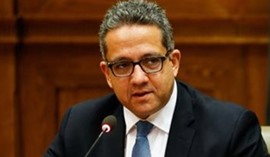 Sunday، 20 September 2020 03:30 AM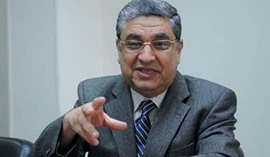 Wednesday، 23 September 2020 08:21 PM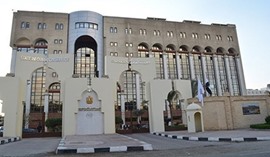 Sunday، 20 September 2020 12:25 PM