Cairo exerts efforts to achieve stability in Libya
Thursday، 28 July 2016 - 02:06 PM
The Egyptian Foreign Ministry said on Wednesday night that several meetings were held over the past two days that included Libyan officials to discuss the situation in the Arab country.
The meetings were attended by Speaker of the Libyan House of Representatives Aguila Saleh and Chairman of the Presidential Council of Libya Fayez al-Sarraj, the ministry said in a statement.
The meetings aimed at finding appropriate solutions to maintain the interests of the Libyan people and safeguard state institutions in Libya, it added.
The statement added that more meetings will be held in the coming period to achieve unity among the Libyan people.


418
Thursday، 28 July 2016 - 02:06 PM
Related Stories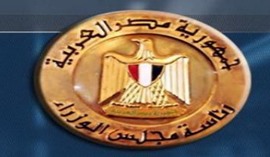 Tuesday، 17 May 2016 - 12:27 PM
Sunday، 08 May 2016 - 04:14 PM
Sunday، 08 May 2016 - 04:07 PM
Most Visited
Thursday، 25 May 2023 12:23 PM
Friday، 02 June 2023 08:01 PM
Saturday، 27 May 2023 12:00 AM