Introduction
Tuesday، 22 December 2015 - 12:00 AM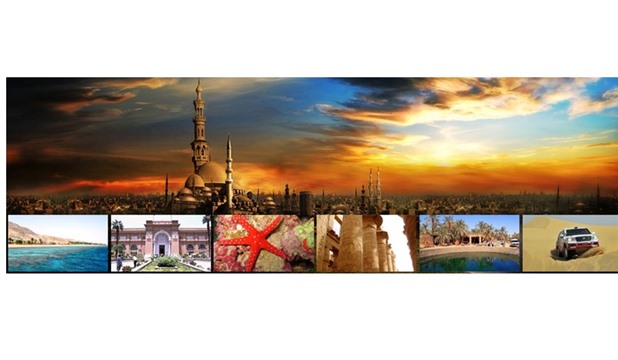 Introduction
Sport tourism is considered a significant means of tourism attraction, thus adding further pleasure to all tourists.

Sport tourism includes diving and sliding on the water,fishing, riding yachts, in addition to the stadiums, gyms, swimming pools if the purpose stays courses and international competitions.
   
It also includes mountain climbing in Egypt and the highlands and a lot of other sports such as cycling, running, and other regular sports ball feet - Handball - Basketball - athletics.

Several tourist attractions in Egypt have witnessed many sport competition as : Safaga International Championship panels sailing.     

Egypt International Marathon in Luxor, the Red Sea International Competition. Seventh race for fishing Hurghada International, Squash Championship in Hurghada, Egypt International Cycling race South Sinai.

The most important sporting tourist sites are: al-Gezira Horse Riding Club, Golf Club, Shooting Club and the sports clubs in the Red Sea area and the water sports clubs in Hurghada and Sharm el-Sheikh.
6415
Tuesday، 22 December 2015 - 12:00 AM
Related Stories
Most Visited