Sisi attends seminar organized by Armed Forces
Friday، 10 February 2017 - 01:42 PM
President Abdel Fattah El Sisi attended on Thursday 09/02/2017 a seminar under the theme of countering terrorism... a nation's will.
This is the 24th seminar organized by the Morale Affairs Department of the Armed Forces.
At the start of the seminar, the Morale Affairs Department of the Armed Forces showed a documentary themed "war of existence" in which the department highlighted the risks and challenges facing the country, as well as the role played by the Armed Forces and police in combating terrorism.
The president said that terrorism is the most malignant way to destroy countries not only regimes.
President Sisi pointed out that terrorism wreaked havoc on several countries such as Syria, Iraq, Yemen and Libya. Egypt has been fighting terrorism alone for three and a half years now, he said, praising the role of the Armed Forces and police in fighting terrorism.
Muslim scholar Ali Al Jafry delivered a speech in which he praised the role of Egypt's army and its soldiers. He said the philosophy of the Egyptian army asserts that it is non-aggressive and not greedy.
Responding to Jafry's statement, president Sisi said the Egyptian army and police have no political or sectarian or ideological loyalty. Their loyalty goes only to the homeland.
162
Friday، 10 February 2017 - 01:42 PM
Related Stories
Tuesday، 14 June 2016 - 01:47 PM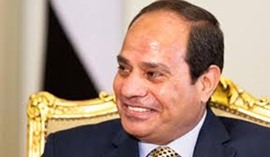 Tuesday، 14 June 2016 - 01:28 PM
Tuesday، 14 June 2016 - 01:25 PM
Most Visited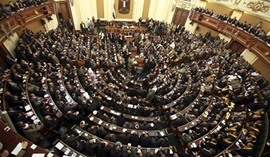 Wednesday، 23 November 2022 07:50 PM
Sunday، 27 November 2022 02:37 PM
Saturday، 26 November 2022 08:57 AM