Sisi stresses Egypt's eagerness on promoting relations with Kenya
Saturday، 18 February 2017 - 03:17 PM
President Abdel Fattah El Sisi stressed Egypt's keenness on promoting trade and economic relations with Kenya.
At a joint press conference with Kenyan President Uhuru Kenyatta in Nairobi on Saturday 18/02/2017, Sisi highlighted the time-honored ties binding the Egyptian and Kenyan peoples.
Egypt and Kenya share a long history of fruitful cooperation, he said, adding that the two countries seek to realize development and economic prosperity. Economic cooperation is vital for attaining these goals, he noted.
Sisi said Egypt seeks boosting trade and investment cooperation between the two sides.
The president hailed developing cooperation between the private sectors of both sides over the past few years.
The president also noted that the first joint business council convened in Nairobi few days ago and agreed on fostering trade cooperation in various domains.
He added that the Egyptian and Kenyan governments agreed to take needed measures to encourage trade exchange and establish joint projects.
Sisi underlined that Egypt would spare no effort to further strategic ties with Kenya in various domains, particularly realizing development, referring to the Egyptian initiative for developing Nile Basin countries.
Sisi said Egypt is keen on holding continued consultations with Kenya to promote stability, security and peace in Africa. He added that Egypt is also interested in continued coordination with Kenya vis-à-vis regional and international issues of mutual concern.
Sisi said Kenyatta posted him on the latest developments in eastern African and the Horn of Africa region.
Sisi noted that he agreed with Kenyatta on drumming up efforts to restore stability in such important part of Africa.
Sisi added that he agreed with his Kenyan counterpart on boosting development efforts in Nile Basin countries.
Sisi underlined full support for Kenya for facing the danger of terror – such phenomenon that plagued the world.
Sisi highlighted the key role played by Azhar as beacon of moderate Islam in the face of extremist religious thought.
Sisi said he is looking forward to furthering bilateral cooperation at all levels.
Sisi renewed his invitation to Kenyatta to visit Egypt, hailing Kenyatta's hospitality.
MENA
230
Saturday، 18 February 2017 - 03:17 PM
Related Stories
Tuesday، 21 June 2016 - 01:01 PM
Tuesday، 14 June 2016 - 01:47 PM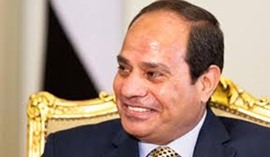 Tuesday، 14 June 2016 - 01:28 PM
Most Visited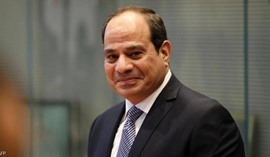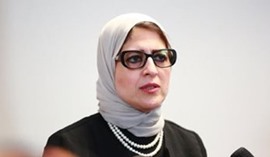 Thursday، 29 October 2020 10:05 AM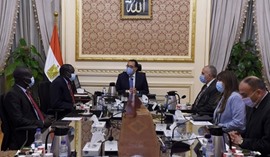 Monday، 26 October 2020 12:06 PM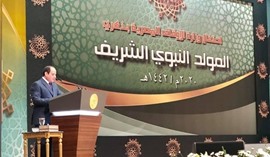 Thursday، 29 October 2020 01:45 PM