Northern Alexandria West Delta fields for Natural Gas Production Project
Thursday، 11 May 2017 - 04:50 PM
President Abdel Fattah El Sisi witnessed on Wednesday 10/5/2017 via video conference a ceremony marking the start of natural gas production at northern Alexandria gas fields.
The president extended thanks to the two foreign companies operating in the project for their efforts that were crowned by launching the project's first phase eight months ago.
Moreover, President Sisi directed officials to expedite work in order to start the second phase before 2019.
The natural gas production includes 5 offshore fields in northern Alexandria and two agreements; the Northern Alexandria Agreement and the Western Mediterranean Agreement.
The West Nile Delta gas production project was suspended for three years following the revolution of 25 January 2011.


By 2014, with political security and stability, solutions have begun to ensure the resumption of the project and the production of gas as soon as possible by accelerating the development of discovered fields, including the project north of Alexandria.


The project was initiated by the British Petroleum Corporation (BEA) and Germany's DEA, and Egyptian Companies; Enpi Company and Petrojet participate in the implementations.


The project reserves amount to 5 billion cubic meters of gas and 55 million barrels of condensates, and the volume of its investments to 9 billion dollars.
The first phase of the project was completed eight months ahead of schedule, thus achieving an annual saving of $ 1 billion to reach $ 1.8 billion after the completion of the second phase of the project.


The project will provide five thousand direct job opportunities during the construction of the project, as well as indirect employment opportunities in the fields of services and related industries.
Photo Album
1215
Thursday، 11 May 2017 - 04:50 PM
Related Stories
Most Visited
Wednesday، 30 November 2022 01:33 AM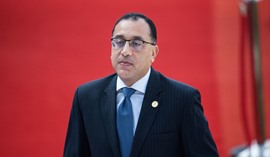 Wednesday، 07 December 2022 02:03 PM
Wednesday، 30 November 2022 03:35 PM