Mersa Matrouh
Sunday، 15 May 2016 - 12:00 AM
Mersa Matrouh lies 290 km. West of Alexandria and 222 km from Salloum. The distance from Cairo to Matrouh is 524 km.It lies on a bay on the Mediterranean and is distinguished by its 7 km. long beach,which-as all visitors have testified-is one of the most beautiful in the world.

The beach is famous for its white soft sands and calm transparent waters, for the bay is protected from the high seas by a series of rocks forming a natural wave-breaker, with a small opening to allow light vessels in.
This beach dates back to the days of Alexander, the Macedonian, when it was known as "Paraetonium" and also as "Amunia". It is said that Alexander the Great stopped there during his historical expedition to pay tribute, and sacrifice, to the god Amun at Siwa, so that he becomes Amun's son and his rule be a historical continuation of the pharaohs. There are relics of a temple from the time of Rameses II (1200 B.C.) in Matrouh.
Touristic and monumental sites in Matrouh

Egyptian Fleet Anchorage: 
Built the Ptolemies, the remains of the naval installations still stand west of the port.
Coptic Chapel: 
Built in the early Coptic age, and contains several caves bearing inscriptions.
Rommel's Hideout: 
A cave, hewn in the rock, where Rommel drew up plans of his military operations. It has now been turned into a military museum.
Cleopatra's Bath

7km west of Marsa Matrouh. It is a rock in the sea 50 metres from the shore and can be reached by motor boats, sail boats and by land on foot or by car.
Ramses II temple: 24 km west of Matrouh and can be reached by car in Om al-Rakhm area.   

 Marsa Matrouh has various different types of tourism.

Recreational tourism  represented in its different beaches such as :

 Ageebah Beach
About 28 km. west of Mersa Matrouh, it is distinguished by its numerous natural caves and enchanting scenery.

Al-Abyad Beach

About 20 km. west of Mersa Matrouh its beauty surpasses that of Mersa Matrouh beach.

Ras El-Hekma

It is a land extending out into sea, about 85 km. east of Matrouh, and is distinguished by the beauty and serenity of its beach.

Marina Ruins-Alameen

An ancient city discovered in 1985, it comprises temples, tombs, baths and nobles' houses, from the Graeco-Roman period. It is the largest archaeological city after Alexandria.

Al-Alameen Beach

104 km.west of Alexandria, this beach is renowned for its natural scenery, soft and white sands and tranquility. It was once described by Churchill as having the best climate in the world. Here also, the Germans, led by Rommel, and the Allies, led by Montgomery, fought one of the most decisive battles of World War II: The Battle of Alameen.

The British Cemetery:
 Thousands upon thousands of rock-hewn tombstones stand straight rows amidst a fenced garden.
The German Cemetery: It is a fortress like memorial that was built on a high area overlooking the sea.

The Italian Cemetery: It is a high tower fort standing on a high hill. The walls of the building are covered with marble.

The Alameen Museum: Houses specimens of World War II weapons, as well as busts of thegenerals who planned the battle. There are also maps and charts showing troop

deployment.

Therapeutic tourism in Matrouh is represented in Siwa. Siwa is considered as being the most wonderful oasis in the western desert.   It is considered as the Oasis of beauty, poetry and the paradise of

artists. Sand dunes and palm and olive trees are scattered in the Oasis in addition to a number of clear wells and springs.

 Siwa Oasis is located about 300 kilometers to the west of Mersa Matrouh. It is the best place for environmental treatment in Egypt. Siwa is famous for its moderate climate, pure air and blue clear sky.

El Dakrror Mountain

It is located to the south west of Siwa Oasis.

The people of Siwa believe that the mountain is sacred. There is a celebration that is held on a yearly basis in October after the Harvest Season (The Valley Season).The festival lasts for three days, all the inhabitants of the valley must participate in the festival.

The mountain area is most famous for its treatment facilities that aid in curing rheumatism, joint pain and weakness.

It is most famous for a treatment that involves the burial of the diseased body parts in hot sand for a certain period of time during the day. This particular treatment procedure gained a lot of popularity among Arabs and recently foreigners.

Hot Springs

Siwa Oasis has got many springs which are being used for therapeutic treatment purposes .The water of the hot springs is capable of curing a number of diseases such as psoriasis , rheumatism and some digestive system diseases .

The most famous springs is the Kegar well, the temperature of its water is 67 degree Celsius.

Scientific research proved that the water contains amounts of minerals similar to that found in the water of the springs of Carlo Vefari ( CHEZ ) the famous Health Center where tourists visit to have their treatment


El-Ameed Natural Natural Reserve

Located on the Northwestern coast about 83 km West of Alexandria, it consists of three areas

1) The central area "heart" covers about 8 kms.

2) The separating area "protected" covers about 7 km.

3) The marginal area.

The natural environment in this protected area includes different kinds of wild

herbs which grow in this region and are used for medical purposes. It also

includes different kinds of animals such as deer, wild rabbit, desert fox and

rats. Also there are different kinds of wild birds, insects, reptiles and

snails.

3070
Sunday، 15 May 2016 - 12:00 AM
Related Stories
Most Visited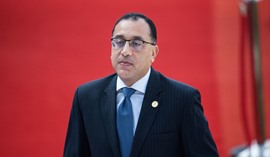 Wednesday، 07 December 2022 02:03 PM
Wednesday، 30 November 2022 03:35 PM
Monday، 05 December 2022 12:00 AM