Sharm El-Sheikh
Sunday، 27 August 2017 - 12:49 PM
Sharm El-Sheikh, the biggest and most important city of Sinai, lies at the southern flank of the Peninsula where the two gulfs of Aqaba and Suez meet with the Red Sea
With sunshine and warm waters all year round, Sharm El Sheikh is the closest destination to Europe where you can soak up sun, dive amazing corals reefs, and enjoy the sea any time you need a break from routine life. 
The climate is lovely and dry all year long with temperatures ranging between 20 C° and 25 C° in the winter months, whereas in summer the temperatures go up a little reaching highs of 30 C° to 35 C°.Sharm El-Sheikh has strong infrastructure facilities and services.  Its population is increasing rapidly as it is currently about 10,000 and it is projected to reach 132, 000 inhabitants in 2017. Its area  is about 424 square kilometers
Sharm El-Sheikh city offers a variety of tourist attractions ranging from a dramatic mountain backdrop to stretches of golden beaches on matchless waters.
Coral reefs, under water and marine life, unmatched anywhere in the world, offer a spectacular and dazzling time for divers. There is wide room for scientific tourism with diversity in marine life species; 250 different coral reefs and 1000 species of fish.
Visitors of Sharm El-Sheikh experience a variety of water and land activities. Beach seekers find enormous activities such as diving, snorkeling, wind surfing, pare sailing, banana boats, and canoes.
Adventurers and sportsmen find Sharm El-Sheikh a haven offering diverse activities such as golf, tennis, horseback riding, camel riding, volleyball, and desert safari to various oases and wadies
Diving: Diving is one of the important hobbies that spread nowadays in Sharm. As the No. of athlete practicing this hobby reaches 100,000 one.
Riding skin boats:  Vacationer in Sharm El-sheikh can enjoy either skin sail boat or rowing boats on the beaches, especially in the afternoon in Naama Bay or during sunset
Swimming reed breathing: El-koroush (Shark) Gulf is considered one of the best sites for swimming reed breathing. It is located 20 km from the bustling Naama Gulf.
Moreover, El-koroush (Shark) Gulf is a quiet beach leading to the underwater paradise of coral reefs and a world of colorful fish, including trout fish stingrays blue spots, but there are no sharks
Yachts: The yachts in the Marina Sharm el-Sheikh is a glittering city on the coast of Sharm el-Sheikh. It is   best place to ride yachts in Egypt, due to its unique location on the southern tip of the Sinai Peninsula.
Water skiing: Sharm el-Sheikh is one of the best views to practice water sports on the Red Sea. In addition to scuba diving, where you can enjoy sailing in the air, or paragliding, starting on board early in the morning. Sharm El Oasis is preferred when the skiers on the water. It is protected entirely from the wind because it is ideally situated surrounded by mountains.Parachuting: one can enjoy the spectacular scenery around the coast of the Red Sea and the Sinai Mountains tour through the air above the Red Sea through the umbrella pulled by a boat sailing in the sea in Sharm El Sheikh, specifically in Naama Bay
Also, treasure of the underwater in the Red Sea and different kind of fish can be seen through the round-glass-boat -voyage.
497
Sunday، 27 August 2017 - 12:49 PM
Related Stories
Most Visited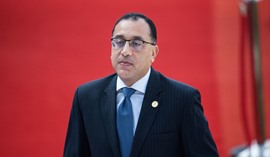 Wednesday، 07 December 2022 02:03 PM
Wednesday، 30 November 2022 03:35 PM
Monday، 05 December 2022 12:00 AM