Saint Barbara Church
Monday، 28 August 2017 - 12:49 PM
The Coptic Orthodox Church of St. Barbara is one of the many famous Coptic Orthodox parishes that can be found in the district of Coptic Cairo. The building is located on the eastern part of the Babylon Fortress and is one of the oldest buildings in Cairo, dating back to the 5th or 6th century AD. However, like many other buildings of Coptic architecture, it was rebuilt several times, most notably by the end of the 11th century.
Saint Barbara's Church has been a long-lasting example of ancient Coptic architecture; it resembles the shape of ancient Basilicas. It comprises an entrance, a narthex, a long nave, several aisles and three sanctuaries.
Like most other Coptic Orthodox churches that have more than one Sanctuary, the middle sanctuary is the one of main importance, dedicated to St. Barbara. After entering, from the narthex's lobby, there are five marble columns that separate the nave from the two aisles. In front of the middle sanctuary there is a semi-circular choir, which consists of 7 large steps.
There are several other icons on the southern aisle of the church, representing the Virgin Mary and Jesus when he was a child, Jesus entering Jerusalem and the baptism of Christ.
1113
Monday، 28 August 2017 - 12:49 PM
Related Stories
Most Visited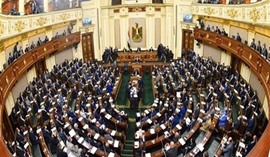 Saturday، 13 August 2022 01:18 PM
Tuesday، 09 August 2022 10:05 PM
Wednesday، 17 August 2022 01:30 PM