World Youth Forum
Monday، 16 October 2017 - 02:26 PM
The World Youth Forum will be held in the Red Sea resort of Sharm el-Sheikh for November 4-10 under the auspices of President Abdel Fattah El Sisi.
The forum will bring together youths from around the world together with decision makers to engage in a dialogue on issues of interest to young people and their views for a better future.
World Youth Forum is a platform that sends a message of peace, prosperity, harmony and progress to the entire world. The forum will engage youth from around the globe in an enriching platform allowing them to express their views and recommend initiatives to decision makers and different influential figures.
The forum will also address key issues for various cultural groups across the world, particularly humanitarian issues.
The opening session is scheduled to be held on November 5.
On November 6, sessions will address a number of issues, including:
- Differences among Cultures and Civilizations: Conflict or Integration?
- Discussion of the AU Theme of the Year: Harnessing the Demographic Dividend through Investments in Youth
- A Youth Vision to Achieving Sustainable Development at a Global level
- Panel Discussion on the Adverse Impacts of Irregular Migration on Youth around the World
- Reviewing means of Cooperation in the Field of Irregular Migration in the Mediterranean Region
- Towards a World United by Literature and Arts… A Vision for Achieving
Peace through Culture
- How Can Literature and Arts Mend What Conflicts and Wars Destroy?
- The Egyptian Experience in Building the Future – A Presentation of the
Presidential Leadership Program (PLP) and the National Academy For
Youth Training
- Examples of the Leaders of the Future
On November 7, the forum will discuss:
- Challenges and Issues Facing World Youth. Means to overcome towards building a better future
- Entrepreneurship and Innovation…The Youth Shape the future of the World
- The Egyptian Experience in Hosting Refugees
- Capitalizing on the potentials of Youth to Achieve Development
- Dialogue among Generations
- The Cultural Dimension of Globalization and its Impact on Youth's
Cultural Identity
- The role of press freedom in nation
- Promoting Youth Participation in Decision-Making
- Inspiring Experiences from the youth Around the World
On November 8, the forum will discuss:
- Role of Civil Society Organizations (CSOs) in Achieving the Sustainable
Development Goals (SDGs)
- The future of Global Climate Change
- The impact of Technology on Education
- Women's Role in Decision-Making Circles
- Means to Enhance Women's Political, Social and Economic Participation?
- Rebuilding State Institutions in Conflict Zones
- Youth Contribution to Building and Keeping Peace in Conflict and Post-Conflict Zones
- Youth Social Responsibility and Volunteering
- The Role of Cinema in Combating Extremism
- The Impact of War and Conflict in eroding the Identity of the youth
The fourth and last day, November 9, will witness the forum's closing session and voting on the draft resolution.


A message from the youth of Egypt to the youth of the world
925
Monday، 16 October 2017 - 02:26 PM
Related Stories
Sunday، 05 November 2017 - 11:47 AM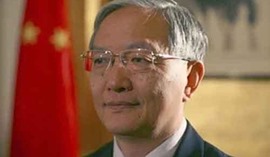 Saturday، 04 November 2017 - 01:03 PM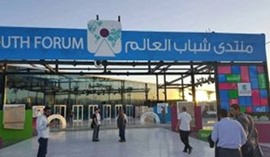 Saturday، 04 November 2017 - 12:59 PM
Most Visited