Sisi inaugurates several development projects in 10th of Ramadan city
Wednesday، 10 January 2018 - 04:18 PM
President Abdel Fattah El Sisi inaugurated on Monday 8/1/2018 a number of development projects via video conference from the 10th of Ramadan city, Sharqiya governorate.
The president opens the new projects via video conference from a hall in the 10th of Ramadan city in Sharqiya governorate.
The opening ceremony is attended by acting Prime Minister and Housing Minister Moustafa Madbouly and several ministers and senior statesmen.
The ceremony started by reciting verses of the Quran.
Projects include:
1- South Fangary Bridge Corridor with the aim to ease congestion between east and west Cairo.
2- A drinking water plant in New Cairo has also been implemented at two billion pounds with a total capacity of 500,000 cubic meters.
3- "Dar Misr" housing project consists of 960 residential units has also been implemented.
4- Shubra-Banha road at a length of 40 kilometers with a total cost of EGP 3.6 billion.
5- Cairo-Ain Sokhna road developing project
6- Social housing project in 10th of Ramadan city which cost some 165 million pounds
President Sisi termed as "a tough challenge" finalizing the mega projects of housing, bridges, power and water stations over the past four years.
Commenting on the address of Housing Minister Mostafa Madbouli during the inauguration of a number of development projects in the 10th of Ramadan City, Sisi said it was a big challenge for the state to finish building one million housing units within a time frame of four years.
He said extra housing units ranging between 200,000 to 250,000 in the cities of New Ismailia, East Port Said have been established away from the proclaimed units at the first place.
The president asserted that ending such projects as scheduled helped in reducing the costs of construction.
Photo Album
1124
Wednesday، 10 January 2018 - 04:18 PM
Related Stories
Most Visited
Wednesday، 30 November 2022 01:33 AM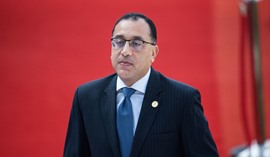 Wednesday، 07 December 2022 02:03 PM
Wednesday، 30 November 2022 03:35 PM