Ministers assert Sisi's keenness to empower women
Saturday، 17 February 2018 - 02:16 PM
The ministers of investment, planning, industry and foreign affairs asserted President Abdel Fattah El Sisi's keenness to empower women economically and socially via a large number of programs that maintain equality for them.
The remarks were made by the ministers or their representatives at the opening session of 4th annual conference of the Businesswomen of Egypt 21 association (BWE21) that kicked off Saturday at the Arab League headquarters in Cairo.
Minister of Investment and International Cooperation Sahar Nasr affirmed the government's keenness to support women in all investment fields.
The new investment law guarantees equality between men and women, Nasr said, noting that more than 80 percent of Egypt's microfinance is provided for women.
Minister of Planning, Monitoring and Administrative Reform Hala el Saeed said there is a political will in Egypt to empower women in all fields.
There has to be a real will for change, she said, adding that although Egypt faced major challenges over the past few years, its political leadership had a strong will to support women.
This was made clear when President Abdel Fattah El Sisi declared 2017 to be "the year of women," Saeed indicated.
The Egyptian government contains six female ministers accounting for about 20 percent of the country's ministerial portfolios, she said.
Also, there are 90 female lawmakers in Egypt's House of Representatives, the minister went on to say, noting that women assumed these posts in recognition of their capabilities.
The Egyptian state is keen through all its bodies to increase women's participation in the development process, said Assistant Foreign Minister for International and Regional Multilateral Economic Affairs Saeed Hindam.
Egypt adopts a different approach based on dialogue and contact, Hindam said at a speech he delivered on behalf of Foreign Minister Sameh Shoukry at the 4th annual conference of the Businesswomen of Egypt 21 association (BWE21).
The diplomat added that Egypt seeks, via a social and economic reform program, to face the most critical issues as well as to resolve social problems, particularly those related to the youth and women.
In light of President Abdel Fattah El Sisi's declaration of 2017 as "the year of women," the women empowerment issues have gained momentum, he said.
Meanwhile, Executive President of the SMEs Development Agency Niveen Gamea said the agency attaches "special importance" to women, noting that they constitute a large percent of its activities.
Gamea made the remarks on behalf of Trade and Industry Minister Tareq Qabil at the opening session of the conference. 
MENA
302
Saturday، 17 February 2018 - 02:16 PM
Related Stories
Friday، 24 February 2017 - 02:21 PM
Friday، 24 February 2017 - 02:20 PM
Friday، 24 February 2017 - 02:18 PM
Most Visited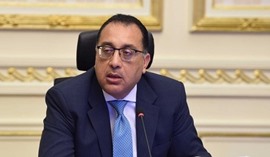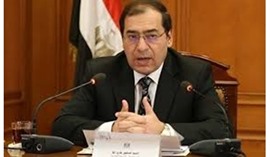 Tuesday، 15 September 2020 09:12 PM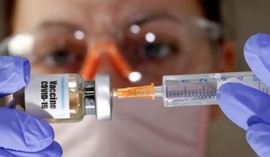 Tuesday، 15 September 2020 08:36 PM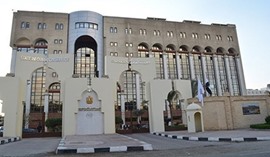 Sunday، 20 September 2020 12:25 PM