PM casts his ballot in presidential elections
Monday، 26 March 2018 - 02:09 PM
Egypt's Premier casts his ballot in presidential elections
Prime Minister Sherif Ismail casts his vote in presidential elections on Monday 26/3/2018 at Moustafa Yussri School in Cairo district of Heliopolis.
Polling stations opened at 9 a.m. on the first day of presidential elections and are scheduled to close at 9 p.m.
After casting his ballot, Sherif will head for the central operations room at the Cabinet's Information and Decision Support Center to follow up the electoral process in all Egyptian governorates through videoconference.
The three-day electoral process is being held under full judicial supervision.
Vote count will immediately start after balloting ends on Wednesday evening 28/3/2018. The outcome of the vote should be announced on April 2.
Incumbent President Abdel Fattah El Sisi is running for a second term in office against Moussa Moustafa Moussa, the head of the El Ghad Party.
MENA
156
Monday، 26 March 2018 - 02:09 PM
Related Stories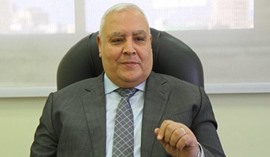 Monday، 26 March 2018 - 02:39 PM
Monday، 26 March 2018 - 01:48 PM
Monday، 26 March 2018 - 01:40 PM
Most Visited