NEA head: Participation in presidential polls national duty
Monday، 26 March 2018 - 02:39 PM
Head of the National Election Authority (NEA) Counselor Lashin Ibrahim called on all Egyptians across the nation to take part in the presidential elections that kicked off earlier in the day and will run for three days.
Participation in presidential polls is a national duty, he said, stressing that the country will not rise up unless there is a strong and popular will.
Ibrahim, in a word on the occasion of the start of elections, urged Egyptians to exercise their constitutional right to complete the march of development and defend the country from dangers besetting it.
Polling stations across the nation opened at 9 a.m. on the first day of the presidential elections and are scheduled to close at 9 p.m.
The three-day electoral process is being held under full judicial supervision.
Vote count will immediately start after balloting ends Wednesday evening. The outcome of the vote should be announced on April 2.
Incumbent President Abdel Fattah El Sisi is running for a second term in office against Moussa Moustafa Moussa, the head of the El Ghad Party.
 MENA
180
Monday، 26 March 2018 - 02:39 PM
Related Stories
Sunday، 25 March 2018 - 02:36 PM
Sunday، 25 March 2018 - 01:54 PM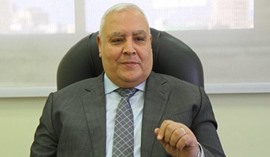 Sunday، 25 March 2018 - 01:44 PM
Most Visited