Mohammad El-Qasabgi
Monday، 20 July 2009 - 12:00 AM
Born in 1892, few years after Sayed Darwish was born, he kicked off the experimental Arab singing movement. His works were performed together with the conductor Ibrahim Haggag in academic musical distribution. 
Qasabgi memorized the Holy Qur'an at the age of nine. He worked as a school teacher for only a short time. Then, he adopted singing and composing as a profession. In 1919, he joined the troupe of M. al-Aqad, the famous zither player. 
In 1920, Qasabgi came across Abdul Wahab and Om Kolthoum. He continued working with the latter up to 1966 when he passed away. Actually, he played an outstanding role in developing lyrical theater from 1924 to 1927. He had an influential effect on his disciples including as Sonbati, abdul Wahab, al-Atrash and Sabri ) in skillfully playing the lute. Qasabgi was also the first to introduce songs using an oriental orchestra. 
1120
Monday، 20 July 2009 - 12:00 AM
Related Stories
Most Visited
Tuesday، 09 August 2022 10:12 AM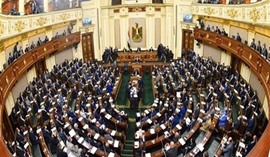 Saturday، 13 August 2022 01:18 PM
Tuesday، 09 August 2022 10:05 PM