Sisi: Relations with Russia are so strong
Tuesday، 16 October 2018 - 04:10 PM
President Abdel Fattah El Sisi said on Tuesday 16/10/2018 that relations between Egypt and Russia are so strong.
In his speech at the Russian Federal Council, he added that bilateral relations are distinguished and exceptional. This fact has been clear during times of crises and difficulties, he pointed out.
President Sisi said that the Russian people and government have always been prompt in extending assistance to Egypt for restoring its occupied territories.
Egypt will never forget the Russian contribution to the development and reconstruction process of Egypt when Moscow supported Cairo for building the High Dam, added the president.
Russia has also contributed to mega national projects in Egypt, said the president, adding that the Egyptian people appreciate these stances.
The President also expressed pleasure for being the first foreign president to address the Russian Federal Council.
He expressed hope that this meeting would help enrich the relations of
friendship between the two countries.
The President expressed hope that the coming few years would witness the completion of a giant project which is Dabaa nuclear plant. The project will be a landmark in the process of joint cooperation, added the president.
The President underscored the importance of another project which is the Russian industrial zone in eastern Suez Canal. The project is another example of strong partnership between the two countries, said the president.
Egypt is looking forward to more cooperation with Russia in the face of joint challenges atop of which comes the spread of terrorism, said the president, adding that terrorism is an enemy to the entire humanity.
The Arab region is still suffering from the longest and most complicated crisis in modern history which is the Palestinian-Israeli conflict after the international community failed to reach a just solution to the crisis, said the President.
The President touched on other crises in the region such as the Syrian and Libyan files.
As for Syria, for instance, said the president, there is no other alternative than activating the political process under the auspices of the United Nations.
Regarding the Libyan crisis, the president also underscored the necessity of reaching a political solution to the conflict there.
338
Tuesday، 16 October 2018 - 04:10 PM
Related Stories
Tuesday، 16 October 2018 - 12:40 PM
Tuesday، 16 October 2018 - 12:30 PM
Tuesday، 16 October 2018 - 12:00 PM
Most Visited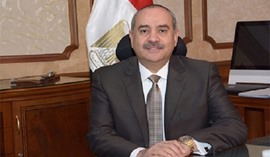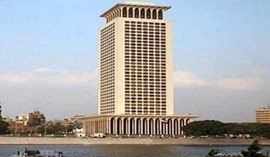 Sunday، 02 August 2020 03:00 PM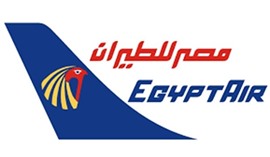 Saturday، 01 August 2020 04:33 PM
Saturday، 01 August 2020 11:30 PM