Russian Federation Council chairperson praises Sisi as renowned political figure
Tuesday، 16 October 2018 - 04:11 PM
Chairwoman of the Federation Council Valentina Matviyenko expressed appreciation and honor that President Abdel Fattah El Sisi is the first head of state to address Russia's Federation Council.
Addressing the council before giving the floor to the Egyptian leader, Matviyenko said she had very constructive talks with President Sisi. She also referred to their meeting last year in Egypt which reflected mutual respect and protection of each other's interests.
The meeting in Egypt has drawn up blueprints for cooperation on the Parliamentary, international and local arenas, she said.
President Sisi is a renowned political figure who enjoys wisdom and farsightedness. He is also very loyal to his homeland, she said, noting that he spent the biggest part of his life serving in the Armed Forces until he became Field Marshal, the highest military rank in Egypt.
President Sisi left the military service in 2014 to become the president as he gained a great popular support, she said.
Matviyenko quoted President Sisi as saying in March 2014 "I will remain my whole life a soldier to serve the homeland. As I put down the military uniform, I consider myself a soldier serving his homeland in the future."
These sayings come from a soldier who loves his nation, she said.
Members of the Russian Federation Council cordially welcomed President Sisi with long applause that reflected keenness of both countries to maintain bilateral ties and respect and appreciation of the role played by the Egyptian leader in promoting strategic relations between Egypt and Russia and supporting security and stability in the Middle East and fighting terrorism.
140
Tuesday، 16 October 2018 - 04:11 PM
Related Stories
Tuesday، 16 October 2018 - 04:07 PM
Tuesday، 16 October 2018 - 12:40 PM
Tuesday، 16 October 2018 - 12:30 PM
Most Visited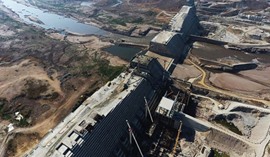 Monday، 27 July 2020 10:15 AM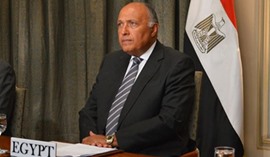 Monday، 27 July 2020 08:46 AM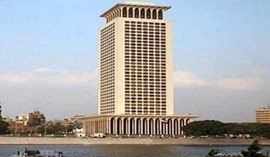 Sunday، 02 August 2020 03:00 PM