Investment Minister holds roundtable with 11 major companies in Ukraine
Friday، 02 November 2018 - 03:45 PM
General Director of Ukraine's NIBULON Company Oleksiy Vadaturskyy said that Egypt has a strong and integrated economic program that encourages us to inject new investments into the country.
This came at a roundtable held by Investment and International Cooperation Minister Sahar Nasr with 11 major companies in Ukraine on the sidelines of the Egyptian-Ukrainian committee in Kiev.
Nasr said the Egyptian government is currently working on implementing several major projects that will put Egypt on the global economic map.
She cited the Suez Canal Axis Development Project, the 1.5 million Feddan Project, the Golden Triangle Project, the Northwest Coast Development Project, the New Administrative Capital and the establishment of new leather and furniture cities.
Nasr also cited the implementation of giant power generation projects in the country to produce 14,000 megawatts.
She also highlighted the implementation of Aswan solar power project, which is Egypt's largest and first-of-its-kind grid-connected solar power park.
The project is located in Aswan's village of Benban.
106
Friday، 02 November 2018 - 03:45 PM
Related Stories
Friday، 21 September 2018 - 01:50 PM
Saturday، 14 July 2018 - 01:07 PM
Most Visited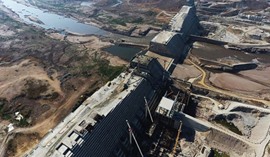 Monday، 27 July 2020 10:15 AM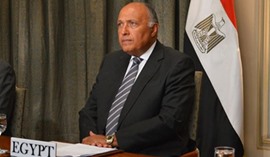 Monday، 27 July 2020 08:46 AM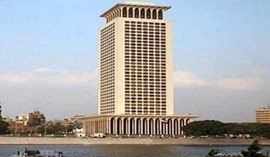 Sunday، 02 August 2020 03:00 PM