Investment Ministry, IFC sign 1-million-dollar agreement to invest in Vezeeta
Saturday، 08 December 2018 - 11:17 AM
Investment and International Cooperation Minister Sahar Nasr and CEO of the International Finance Corporation (IFC) Philippe Le Houérou on Friday 07/12/2018 witnessed the signing of an agreement to pump investments worth one million dollars in the Egyptian healthtech startup "Vezeeta".
The agreement is meant to increase the number of beneficiaries from Vezeeta to reach one million people.
It also comes as part of ongoing cooperation between the IFC and the Investment Ministry to select more than 100 startups to participate in a new initiative designed to spur innovation and job creation across the African continent.
The announcement comes ahead of the beginning of the "Africa 2018 Forum", which is held under the auspices of President Abdel Fattah El Sisi in the Red Sea resort city of Sharm El Sheikh on Saturday and Sunday.
Following the signing ceremony, Nasr said the agreement will contribute to backing new healthcare apps that help citizens get access to better health services.
Also, the investment minister lauded the IFC investments in Egypt during the 2017/18 fiscal year, as they hit a record of 1.2 billion dollars.
Nasr pointed to the main role played by the IFC to bolster a number of mega projects in the country, including the Benban solar power project in Aswan, which is expected to provide a production capacity of 1,456 megawatts.
The minister underlined international institutions's keenness on shoring up startups and young entrepreneurs in Egypt.
For his part, CEO of the IFC Philippe Le Houérou said that startups, such as Vezeeta, have all potential to drive innovation in the Middle East and North Africa, citing the great innovation showed by African entrepreneurs in making good use of modern technologies to overcome social and economic challenges.
Over the past years, the IFC has pumped investments of more than 100 million dollars in several start-ups, funds and business accelerators in the Middle East and North Africa, Philippe Le Houérou added.
On his part, Vezeeta Founder and CEO Amir Barsoum said the IFC investment package will help the platform, which has a database of over 4300 physicians and specialists, to expand its services in Egypt, Saudi Arabia and Jordan.
The move will also enable Vezeeta to raise the number of its beneficiaries to hit one million patients over the coming five years, Barsoum noted.
Founded in 2012, Vezeeta enables patients to search, compare, book and engage with doctors in Egypt, Saudi Arabia, Jordan, and Lebanon. The startup also provides practice management solutions to providers in hospitals and clinics to manage medical appointments and patient data.
MENA
201
Saturday، 08 December 2018 - 11:17 AM
Related Stories
Friday، 12 October 2018 - 02:54 PM
Friday، 21 September 2018 - 01:50 PM
Saturday، 14 July 2018 - 01:07 PM
Most Visited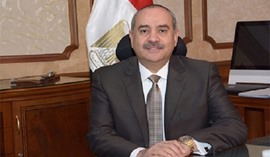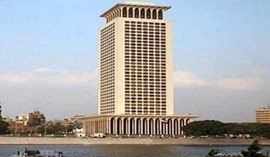 Sunday، 02 August 2020 03:00 PM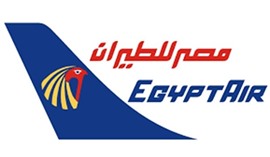 Saturday، 01 August 2020 04:33 PM
Saturday، 01 August 2020 11:30 PM