PM witnesses signing of debt settlement deal between Public Business Sector, Petroleum Ministries
Friday، 21 December 2018 - 12:36 PM
Prime Minister Mostafa Madbouli attended on Thursday 20/12/2018 the signing ceremony of a debt settlement agreement between the Public Business Sector Ministry and the Petroleum Ministry.
The protocol of cooperation outlines a mechanism, through which the Public Business Sector companies' will pay 12-billion-pound in debts to the Petroleum Ministry in return of their consumption of natural gas.
The cooperation protocol was signed in the presence of Petroleum Minister Tareq el Molla and Public Business Sector Minister Hisham Tawfiq.
In a press conference following the signing ceremony, the petroleum minister said that the deal seeks improving the efficiency of the petroleum sector's companies and enabling them to sustain services they offer.
According to the deal, the Public Business Sector's companies will pay an amount of their debts either in cash or through swapping the real estate assets they own, Molla said, adding that these companies will abide by paying for their natural gas consumption in the future on an ongoing basis without delay.
For his part, the Public Business Sector Minister said that the protocol falls within the framework of the ministry's efforts aimed at settling the accumulate debts of its affiliate companies to improve the financial status of the companies.
MENA
1235
Friday، 21 December 2018 - 12:36 PM
Related Stories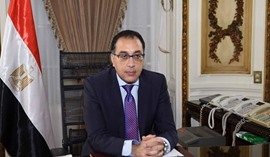 Saturday، 24 November 2018 - 02:13 PM
Saturday، 10 November 2018 - 10:47 AM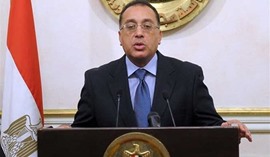 Saturday، 27 October 2018 - 03:45 PM
Most Visited
Saturday، 24 September 2022 05:51 PM
Wednesday، 21 September 2022 03:54 PM
Friday، 23 September 2022 12:00 AM