Address by President Abdel Fattah El-Sisi on the Occasion of Celebrating the Year of People with Special Needs
Wednesday، 26 December 2018 - 11:14 AM
Address by President Abdel Fattah El-Sisi on the Occasion of Celebrating the Year of People with Special Need
Address by President Abdel Fattah El-Sisi on the Occasion of Celebrating the Year of People with Special Needs
In the Name of Allah the Almighty


Ladies and Gentlemen,
Honorable Attendees,


Allow me in the beginning .while we are on the threshold of a new year, to wish you all, especially my daughters and sons with special needs, that this year would bring you all the best and for Egypt all stability, safety and progress.


Allow me also to express my great pleasure for your participation in the celebration of the Year of People with Special Needs under the slogan " Capable with Difference", organized by the Ministries of Youth and Sport and Social Solidarity, in cooperation with the Sports Federation of Mental Disabilities, and in partnership with a number of private and civil sector institutions, giving a message that emphasizes the importance of pooling all governmental, civil society and private sector's efforts to provide support and care  for Egypt's sons with special needs.


My Daughters and Sons with Special Needs,
I am speaking to you today on this occasion, as an evidence on the appreciation and pride of the state and society with you, being a key partner in building the society and the renaissance of the homeland, with what you possess and your achievements in various fields.


I would also like to emphasize the State's keenness to honor you, especially the outstanding ones, as a tribute to the value of diligence and serious work, and a true expression of our belief in your important role in building the modern state, we all aspire for.


I tell you sincerely that the society that appreciates the value of its sons and daughters with special needs, especially the outstanding heroes, raises their esteem, appreciates their achievements and works on empowering and integrating them in all walks of life is a society which nears realizing its hopes and reaching the aspired comprehensive renaissance in all fields.

Ladies and Gentlemen,


It gives me great proud and pleasure that Egypt's sons with special needs have achieved several magnificent results in various fields. This proves their potentials and abilities to challenge difficulties.

I assert to you that the state pays spares no effort to support and empower them to face and overcome challenges. As well, the state provides the best means to care for them through developing their skills, providing them training and rehabilitation services in addition to discover and develop their talents.


This comes within the framework of emphasizing the effective societal participation and enforcing the principles of equal opportunities, equality and non-discrimination.

In the framework in pursuance of the efforts of enhancing the societal participation for the people with special needs, I direct the government to implement a set of executive procedures that will provide more support and care for our girls and sons with special needs.

On the level of youth and sport sector, the provision of the engineering accessibility code for people with special needs is expanded in all youth and sports facilities in the Republic, besides the increase in their international participation in artistic, cultural, social and sports activities giving equal rights to Olympic, international and continental medal holders at the international level, just as athletes without disabilities concerning the financial awards they get.

While, on the levels of housing and health, the provision of engineering accessibility code in all facilities and apartments is being studied, to ease hardship for the people with special needs, provide comprehensive health insurance to all of them nationwide, provide mental health services in both comprehensive health clinics and primary health clinics, including occupational and speech therapy with the provision of prosthetic devices and all the necessary medical tools they need at affordable prices.
This is in addition to dissemination of early detection and intervention in the family health centers in governorates, to detect disability and provide treatment programs.

I, also, instruct the government to prepare a comprehensive statistical statement on people with special needs in Egypt, including their actual numbers and type of disability, their fields of excellence and their most important needs form the state.


On the level of raising the awareness of the rights of people with special needs, it is the responsibility of the various means of media to raise the awareness of their issues and problems as well as to providing media services that suit their needs and the nature of each disability, not to mention highlighting their activities, events and successful examples.
Ladies and Gentlemen,
My Daughters and Sons with Special Needs,

Egypt faces various and major challenges, on various levels and fields. I clearly tell you that these challenges should be a motivation and momentum for further work, effort, seriousness, societal participation and reintegration of those with special needs in all aspects of life.


I express my greetings to my daughters and sons with special needs. I call upon them to continue their efforts, giving and struggle in life expressing my great pleasure and pride in meeting them today, wishing them all the best and success.


Thank You, Long Live Egypt… Long Live Egypt… Long Live Egypt
May Allah's Peace and Mercy be Upon You  
318
Wednesday، 26 December 2018 - 11:14 AM
Related Stories
Most Visited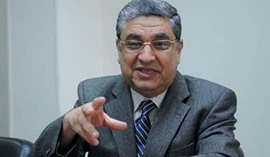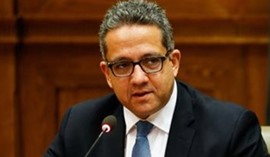 Sunday، 20 September 2020 03:30 AM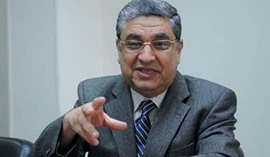 Wednesday، 23 September 2020 08:21 PM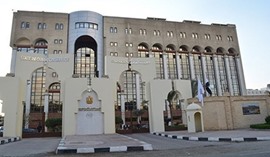 Sunday، 20 September 2020 12:25 PM