PM reviews with TEC program for promoting Egyptian exports
Friday، 08 February 2019 - 12:05 PM
Prime Minister Mostafa Madbouli chaired a meeting with the members of the Textile Export Council (TEC) to discuss their visions on a program for boosting exports and view major challenges facing the sector.
The meetings was attended by Minister of Trade and Industry Amr Nassar.
During the meeting, the TEC president reviewed the council's vision on the program which is aimed at promoting exports and paying the arrears to the affiliated companies and payables to the exports.
The TEC chief posted Madbouli on the exports of the textile, ready-made garments and home furnishings sector during the period from 2002 to 2018, which hit about $3 billion in 2018.
MENA
134
Friday، 08 February 2019 - 12:05 PM
Related Stories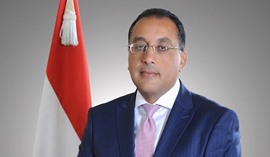 Friday، 04 January 2019 - 01:47 PM
Friday، 21 December 2018 - 12:51 PM
Friday، 21 December 2018 - 12:36 PM
Most Visited