Egypt's Olympic football team leaves for Spain
Sunday، 17 March 2019 - 01:03 PM
Egypt's Olympic football team left Cairo on Sunday 17/3/2019 for Spain to play two friendly matches with the US and Netherlands.
On Saturday, Egypt's Olympic football team coach Shawky Gharib announced a 27-man squad for the two friendly matches against the US and the Netherlands, as part of the Young Pharaohs' preparatory camp in Spain later this month.
The team will face the US on March 22 before taking on their Dutch counterparts four days later.
Egypt's Olympic team squad comprises Amr Radwan (Gouna), Amr Salah (Zamalek), Mahmoud Gad (Enppi), Mostafa Shobier (Ahly), Osama Galal (Maqassa), Mahmoud Maarie (Wadi Degla), Ahmed Ramadan (Wadi Degla), Mahmoud Saber (Ahly), Mohamed Abdel-Salam (Zamalek), Karim El-Eraky (Masry), Karim Walid (Ahly), Akram Tawfik (Gouna), Ahmed Mostafa (Smouha), Mohamed Sadek (Ismaily), Wageh Abdel-Hakim (Ismaily), Mohab Yasser (Nojom FC), Ahmed Youssef (Enppi), Youssef El-Gohary (Arab Contractors), Ghanam Mohamed (El-Intag El-Harby), Eslam Atia (Masry), Sherif Reda (Smouha), Naser Maher (Ahly), Ahmed Hamdy (Gouna), Emam Ashour (Haras El-Hodoud), Ramadan Sobhi (Ahly), Naser Mansy (Pyramids FC) and Ahmed Yasser Rayan (Gouna).
MENA
177
Sunday، 17 March 2019 - 01:03 PM
Related Stories
Most Visited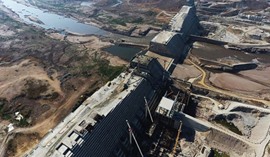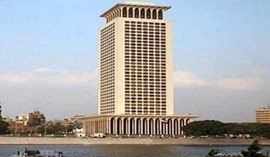 Sunday، 02 August 2020 03:00 PM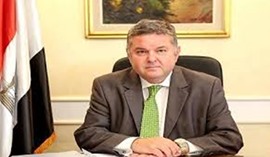 Tuesday، 28 July 2020 11:57 AM
Tuesday، 28 July 2020 12:12 PM