President Abdel Fattah El Sisi's Statement at the Inaugural Session of the Arab – African Youth Platform in Aswan
Monday، 18 March 2019 - 12:19 PM
President Abdel Fattah El Sisi said in his statement at the inaugural session of the Arab–African Youth Platform that Egypt categorically condemns all forms of extremism and terrorism and the recent terror attack that targeted two mosques in New Zealand and left scores of martyrs and injured.
The President, in his statement, lunched the Arab- African Youth Platform in its first edition in Aswan, which Egypt organizes under the auspices of President Abdel Fattah El Sisi.
He added: "It is regrettable that the Arab region and African continent's share of conflicts and destruction is the biggest, and we have become lived in a region that is torn out by the present conflicts that are about to destroy its future and wipe out its history. We confront these challenges that seek promoting sectarian and ideological claims. In Egypt, we have put our youths on top of the categories that take the state's interest and care. We have succeeded to establish a common ground, where we gather and consider our differences in a honorable way. The national youth conferences managed to create a unique dialogue that later on turned to an idea that could be spread and globalized".
The president said a new edition of the Egyptian youth conferences outcomes is now held, where the youths from our brother Arab countries and promising African continent meet their Egyptian counterparts to discuss and exchange their views in a splendid way on the banks of Egypt's eternal Nile to look forward to a promising morrow and a peaceful future, wishing a world without conflict or dispute.
Honorable Attendees, Ladies and Gentlemen,
You are all welcome to Egypt; the land of peace and development, the meeting point whose people's hearts full of righteousness to the whole world. It is Egypt, which is proud of its African and Arab affiliation, and always seeks boosting ties of fraternity and cooperation with its brothers. It is Egypt, whose sons fought for its peace and made their minds to work for its development and stability.
Trusting in Egyptian youth's will and with my pride of this diversity and these promising youths' capabilities, I open the first edition of the Arab – African Youth Platform.
Thank You
396
Monday، 18 March 2019 - 12:19 PM
Related Stories
Most Visited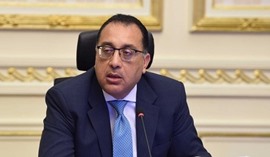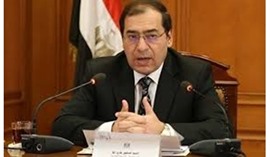 Tuesday، 15 September 2020 09:12 PM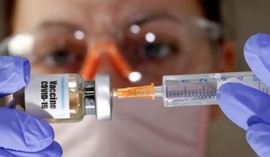 Tuesday، 15 September 2020 08:36 PM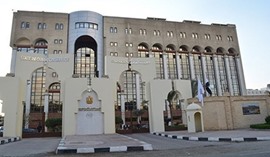 Sunday، 20 September 2020 12:25 PM