Egypt, Iraq PMs attend joint business forum
Sunday، 24 March 2019 - 01:26 PM
Egypt's Prime Minister Mostafa Madbouli and his Iraqi counterpart Adil Abd Al-Mahdi witnessed on Sunday 24/3/2019 a joint economic and trade forum in the presence of ministers and businessmen from both countries.
Addressing the event, Madbouli welcomed the Iraqi delegation from the business and industry community, pointing out that he is happy for meeting them in Egypt.
He stressed deeply-rooted historical relations between the two countries, as Egypt and Iraq have always shared a lot of common factors and been the cornerstone of stability of the region and the whole Middle East.
The premier conveyed to the attendees President Abdel Fattah El Sisi's directives to the government to promote ties with Iraq, expressing pleasure over the outcome of talks held on Saturday between Egyptian and Iraqi businessmen.
He said that one of the most important tools of collaborative work agreed between the two countries will be the establishment of joint ventures, noting that Egypt has taken important steps in this same way with many countries of the African continent.
He said it was agreed that a joint high committee meeting will be held next month, "where I will visit Iraq".
"I hope that during my visit the implementation of a number of projects will be initiated," he told the forum, stressing that the private sector is supported in this point forward from the governments of Egypt and Iraq.
As for Egypt's experience in the economic field during the last four years, the premier pointed to its success in achieving positive indicators, including a 5.6% growth rate.
"Next year we aim to reach 6% and cut unemployment rates to 9% with the help of the many national projects that are being implemented and which have contributed to creating about 900,000 jobs per year," he said.
He also said that Egypt is ready to transfer its expertise in all sectors to Iraq to return to what it has always been, "a strong and unified Iraq" that contributes to the development and stability of the Arab and Islamic nations.
For his part, the Iraqi Prime Minister expressed pleasure for attending the forum and holding talks with President Sisi on Saturday and then with his counterpart Madbouli.
He hoped that his visit will contribute to promoting bilateral cooperation in various sectors to meet the aspirations of both countries and peoples.
He said that the conditions his country faced has made many sectors in need of cooperation and reconstruction.
"Many areas and opportunities are available, and we need to double production," he said, citing "the possibility of rapid progress if we follow effective tools of action, and we can do a lot, as Egypt did".
He called for increased trade exchange and investments between the two countries.
MENA
147
Sunday، 24 March 2019 - 01:26 PM
Related Stories
Most Visited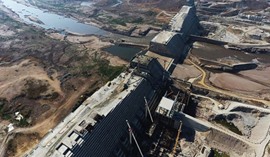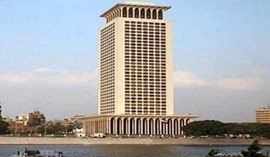 Sunday، 02 August 2020 03:00 PM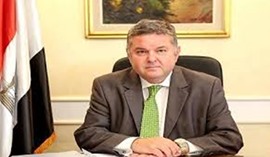 Tuesday، 28 July 2020 11:57 AM
Tuesday، 28 July 2020 12:12 PM