PM follows up implementation of Luxor's Corniche development project
Friday، 19 July 2019 - 02:46 PM
Prime Minister Moustafa Madbouli directed officials to swiftly implement Luxor's Corniche development project that falls within the comprehensive plan for the development of Luxor city.
The plan aims at increasing the number of tourist arrivals in Luxor city and showing the historical and cultural value of the city.
This came at a meeting with several ministers, topped by Local Development Minister Mahmoud Sharawi, as well as Luxor Governor Moustafa Alham, the project's consultant engineer, Ayman Ashour, and officials of the Armed Forces Engineering Authority.
In a statement on Friday 19/07/2019, the cabinet's media office said that the meeting reviewed the plan to develop Luxor city, adding the plan covers the Corniche, Karnak's open-air museum, as well as four main squares leading to the Corniche and areas close to Luxor Temple, the Mummification Museum and Winter Palace Hotel.
During the meeting, Madbouli reviewed steps taken to carry out the project and measures taken to start implementing the comprehensive strategy to develop Luxor city, the statement said.
Luxor is the most well known city in Upper Egypt and is known famously for its oldest and most Ancient Egyptian sites.
Originally called "Thebes" in ancient Egypt, Luxor is often known also as the "World's greatest open air Museum". The ruins of the early Temples of Karnak and Luxor stand within the modern City on the East Bank and life goes on unchanged for centuries amongst the local inhabitants.
Luxor City lies between the East and West bank of the River Nile and is crossed daily by locals and tourists alike with Felucca boats and Ferries alike.
Many monuments, tombs and temples are located on the West Bank, which include the Valley of the Kings and Valley of the Queens attracting millions of tourists worldwide arriving annually to partake in this famous pilgrimage in Egyptian ancient civilization.
MENA
135
Friday، 19 July 2019 - 02:46 PM
Related Stories
Friday، 19 April 2019 - 01:35 PM
Friday، 19 April 2019 - 01:32 PM
Friday، 19 April 2019 - 01:28 PM
Most Visited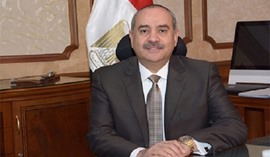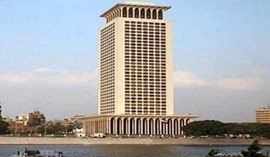 Sunday، 02 August 2020 03:00 PM
Monday، 03 August 2020 01:57 PM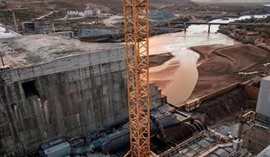 Monday، 03 August 2020 06:23 PM