President Abdel Fattah El-Sisi's Statement in Closing Session of TICAD7
Sunday، 01 September 2019 - 02:01 PM
Ladies and Gentlemen,
Mr. Prime Minister of Japan Shenzo Abe,
Your Majesties and Excellencies Head of African State and Government,
Mr. Chairperson of African Union Commission Mousa Fiki,
Ladies and Gentlemen Organizers of TICAD,
Honorable Attendees,
I have to express my appreciation to all of you in the conclusion of our Summit whose works were open and transparent and produced valuable participations by all parties attending. I would also like to pay tribute to His Excellency Prime Minister of Japan ShenZo Abe's orientation to enhance ties of friendship and cooperation among our peoples and push the development process forward that meets needs of the African continent.
TICAD 7 Summit presented a significant turning point in enhancing African Union-Japan cooperation, which is clear in promotion of human resources in a way that goes in harmony with the African status and the priority given to the Continent's youth, who make up 65% of the population. The Summit has endorsed our ambitions within a framework of action and horizons of cooperation throughout the next three years.
Ladies and Gentlemen,
The African Union countries is approaching an important phase in which major changes will take place including trade, entrepreneurship and investment opportunities will go up and the industrial potentials will be developed. This will happen thanks to ambitious young societies and governmental bold and encouraging policies to achieve our peoples' ambitions.
In this context, I affirm to Africa's partners that our continent had taken long stride of economic and political reforms, in addition to the big and hectic efforts exerted to fulfill the economic integration on the regional and continental levels.
In light of the Summit's activities which produced common political will, I would like to renew my call to all international companies and finance institutions, besides the private sector and Japanese companies to cooperate and invest in Africa whose markets are open and investment climate is proper, besides the availale desire to cooperate with all partners.
Ladies and Gentlemen,
Before I finish my speech, I wish again to laud the fruitful discussions made during the Summit, and mention that TICAD march should pursue and go on for supporting the comprehensive and sustainable development in Africa through three pillars:
First: Acceleration of economic transformation and improvement of business climate.
Second: Promotion of sustainable and flexible societies.
Third: Boosting peace and stability.
In conclusion, I reiterate my thanks to the Japanse government, Prime Minister Shenzo Abe and the friend Japanese people, besides the partners, who organized the TICAD and rendered it a success, the hospitality and good welcome, we have received.
May Allah's Peace, Mercy and Blessings Be Upon You
137
Sunday، 01 September 2019 - 02:01 PM
Related Stories
Most Visited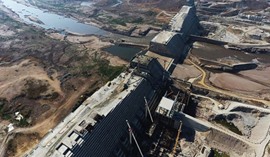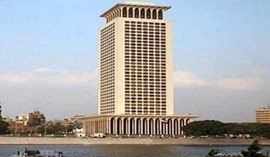 Sunday، 02 August 2020 03:00 PM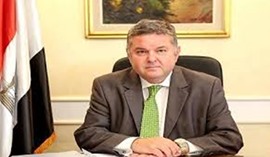 Tuesday، 28 July 2020 11:57 AM
Tuesday، 28 July 2020 12:12 PM