Egypt participates in Pan- African Forum in Angola
Thursday، 19 September 2019 - 11:44 AM
 Egypt participated in the opening session of the Pan-African Forum for the Culture of Peace- held in the Angolan capital of Luanda, according of the direction of  President Abdel Fattah El Sisi.


The Egyptian delegation headed by Dr. Enas Abdel Dayem, Minister of Culture, includes the following names:  Ambassador Hamdi Sanad, Deputy Foreign Minister for African Affairs, Khaled Hassan,
, Dr. Rasha Ragheb, Director of the National Academy of Training accompanied by the  heads of state representing the four African regions and a number of international figures :-  Joao Gonçalves Lorenao, President of the Republic of Angola – the hosting country, Ibrahim Boubacar Keita, President of the Republic of Mali and the Hero of the African Union for Culture, Hag Gutfried Djingob- President of the Republic of Namibia, Felix Tshisekedi - President of the Democratic Republic of the Congo, and representatives of Cape Verde - Ethiopia, Tanzania.


In addition to Audrey Azoli, UNESCO Director-General, Sergio Luther Rescova - Governor of Luanda Province, Maria Piedad de Jesus - Minister of Culture of Angola, Denis Mukweig - Nobel Peace Prize winner 2018 and Musa Faki Mohamed, Chairman of the Commission of the African Union.


The opening ceremonies started with playing the national anthem  of Angola and UNESCO, followed by delivering the speeches of the participating heads of state, expressing the importance of promoting cultural diversity and emphasizing African unity through international and regional cultural exchanges to denounce and reject  violence and solve the conflicts,  to consolidate peace and establish  continuous partnerships between governments, organizations, Civil society, private sector, artistic and scientific communities, academic institutions and international organizations.
The speeches also praised the forum activities which include adopt campaigns to promote education, awareness, youth and women, Cultural festival, cultural diversity, in addition to highlighting  the ability of Africans to confront the differences by studying the future of the continent , by implementing the  projects and initiatives and by publicizing the positive practices and values.


For her part, Dr. Enas Abdel Dayem, Minister of Culture, said that the forum is a valuable opportunity that provides more support and cultural communication between the peoples of the continent. This can be done by spreading peace and working to stat  the concept of  cultural and artistic dialogue between Egypt and the African countries.
101
Thursday، 19 September 2019 - 11:44 AM
Related Stories
Saturday، 24 November 2018 - 03:46 PM
Saturday، 17 November 2018 - 01:25 PM
Saturday، 17 November 2018 - 12:47 PM
Most Visited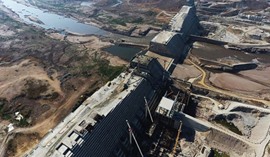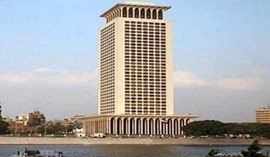 Sunday، 02 August 2020 03:00 PM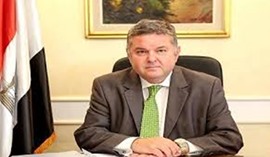 Tuesday، 28 July 2020 11:57 AM
Tuesday، 28 July 2020 12:12 PM