USEBC head hails Sisi's unprecedented economic reforms
Friday، 18 October 2019 - 02:34 PM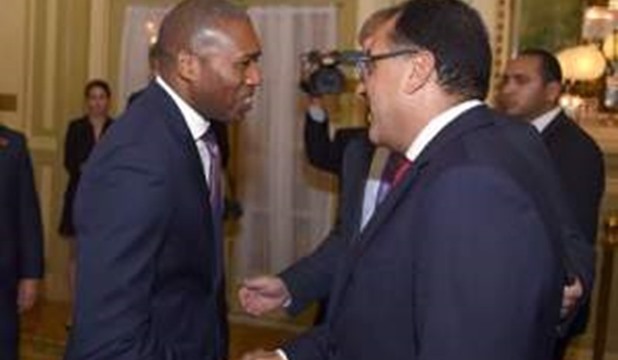 Head of US-Egypt Business Council (USEBC) and Apache Corp President, Chief Executive Officer & Director John J. Christmann thanked President Abdel Fattah El Sisi for introducing unprecedented economic reforms that placed Egypt on the map of international investment, making the country an attractive business destination.
Christmann was addressing a dinner banquet hosted by the American Chamber of Commerce in honor of Prime Minister Mostafa Madbouli and his accompanying high-level delegation, in the presence of representatives of mega US companies.
In his speech, premier Madbouli thanked the Chamber for its role in promoting trade and economic relations between Egypt and the US.
Madbouli pointed out to the economic achievements reached by Egypt under the leadership of President Sisi, including adopting Egypt's 2030 comprehensive sustainable development plan, which was launched in 2016 and enabled the government to carry out several reform measures.
Egypt's macroeconomic indicators have witnessed positive outcomes during fiscal year 2018-2019 with an increase of 5.6 percent in the growth rate of the GDP, the premier said, noting that the inflation rate hit 4.3 percent in September.
Besides a decline in the unemployment rate, the foreign currency reserve has reached 44.9 billion dollars, he added.
Egypt and the US are bound by time-honored economic and trade relations, the premier said, adding trade exchange between both countries reached 7.5 billion dollars by the end of 2018 when Egypt's exports to the US stood at 2.5 billion dollars, against the five-billion- dollar worth of US imports to Egypt.
MENA
94
Friday، 18 October 2019 - 02:34 PM
Related Stories
Friday، 19 April 2019 - 03:12 PM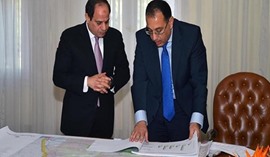 Friday، 19 April 2019 - 02:46 PM
Friday، 19 April 2019 - 02:00 PM
Most Visited