U-23 Africa Cup of Nations
Al-Salam Stadium
Wednesday، 06 November 2019 - 05:22 PM
Built in 2009, with a capacity of 30.000 seats, Al-Salam Stadium is one of the highest standards. It was one of the 2009 FIFA U-20 World Cup venues, and it appealed to all local and international officials then.
Al-Salam Stadium will host Group B, which joins Nigeria, Côte d'Ivoire, South Africa and Zambia.

- It has a landing area for VIP dignitaries and also for quick transfer of critical medical conditions.
- It is equipped with the state-of-the-art surveillance system to ensure safety of teams and fans alike, in addition to an effective firefighting and alarm systems.
- The stadium's ground is made of grass and meets international standards, as per size (105 m x 68 m). Installed at the stadium are two display screens, a giant screen (32m x 16 m), a VIP lounge, a press conference hall with a capacity of 120 people, among facilities.
712
Wednesday، 06 November 2019 - 05:22 PM
Related Stories
Most Visited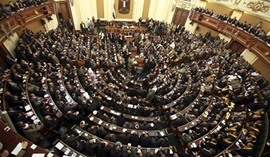 Sunday، 27 November 2022 02:37 PM
Saturday، 26 November 2022 08:57 AM
Wednesday، 30 November 2022 01:33 AM