Egypt, Switzerland sign memorandum on mine clearance
Thursday، 14 November 2019 - 12:23 PM
Egypt and Switzerland signed a Memorandum of Understanding (MoU) between the Executive Secretariat for Mine Clearance and the Development of the North West Coast of Egypt, affiliated to the Ministry of Investment and International Cooperation, and the Geneva International Center for Humanitarian Demining. Dr. Sahar Nasr, Minister of Investment and International Cooperation, and Ambassador Estefanotoscano, Director of the Center. Geneva International Humanitarian Demining.

 The Memorandum of Understanding provided for the establishment of a framework for cooperation to enhance capacity-building for the Egyptian mine action program, in line with Egypt's national strategic priorities, with an integrated approach to humanitarian mine clearance and for the Geneva International Center to train trainers and advisory services for the Egyptian mine action program. Mine Action for Security and Development, development of national mine action standards, and support to the Arab Regional Cooperation Program.


 She stressed the importance of this memorandum in cooperation with development partners in demining efforts in the northwest coast, noting that the government is not only clearing mines, but is moving to transform these affected areas into areas for development and investment projects.
 She explained that the Executive Secretariat is the executive arm of the National Committee for the Supervision of Mine Clearance, and aims to reduce the risks of landmines and unexploded ordnance resulting from war to enhance the safety of people and enable the survivors of mine accidents socially and economically society.


A comprehensive database of mine accident survivors has been established and updated periodically, with major mine awareness campaigns conducted.
The Minister explained that 2182 kilometers of mines have been cleared in El Alamein area so far, according to the latest data monitored by the Executive Secretariat of the Sahel Mine Clearance Project. 174,000 copies of the mine risk education curriculum have been printed by the Ministry of Education and distributed to school students in all affiliated centers. Matrouh Governorate.


 The minister said 696 cases have been handled with prosthetics, of which 517 have been fitted with new prostheses, and 179 have been fitted with prosthetic spare parts or maintenance services.
 She explained that 215 families received income-generating livestock projects with a total number of (1,290) sheep and goats. 206 revolving loans were granted to beneficiaries to start their own project. 5 solar projects to illuminate the homes of mine victims and their families.


 For his part, Ambassador Stefanotoscano, Director of the Geneva International Center for Humanitarian Demining, explained that this center works to eliminate mines, explosive remnants of war and other explosive hazards, such as the stockpile of unsafe munitions, and supports the Center governments and international and regional organizations and non-governmental organizations in their efforts to improve The relevance, performance and sustainability of mine action through enhanced knowledge, promotion of norms and standards and capacity development within and outside countries.
106
Thursday، 14 November 2019 - 12:23 PM
Related Stories
Most Visited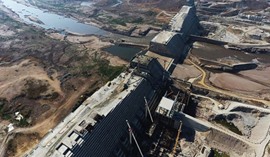 Monday، 27 July 2020 10:15 AM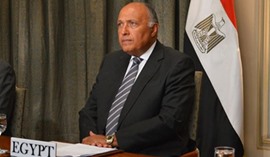 Monday، 27 July 2020 08:46 AM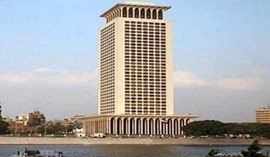 Sunday، 02 August 2020 03:00 PM