Planning: 84.4 bln LE investments for industrial sector plan 19/2020
Thursday، 14 November 2019 - 12:52 PM
Dr. Hala Al-Said, Minister of Planning, Follow-up and Administrative Reform, announced that the sustainable development plan aims to channel total investments of LE 84.4 billion to the industrial sector during 19/2020, pointing out that the bulk of these investments is directed to the completion of the national project to establish 13 industrial parks in the governorates, and the completion Development works in Damietta Furniture City, El-Rubiky Leather Area in Badr City, expansion of Margham Plastic Industries Complex, in addition to offering 10 million square meters of attached industrial land and other projects.
The Minister of Planning explained that the industrial sector is the leading sector that leads the national economy as the cornerstone for economic progress, characterized by high level of productivity and the ability to rapid steady growth and increase export rates, in addition to the expansion of the absorptive capacity of labor and its interrelationships and linkages with all other economic sectors.
Al-Saeed pointed out that the industrial sector currently contributes about 17% of the gross domestic product, as well as includes about 37 thousand industrial establishments, and employs about 15% of the total workers, other than workers in small and micro enterprises, which accommodate about 300 thousand people, explaining that In terms of export capacity, industry currently contributes about 80% of total non-oil exports.
The Minister of Planning said that the future vision aims to become Egypt's leading industrial country in the region, and to occupy a distinguished position in the export markets, based on the application of modern technologies and careful selection of industries to be developed, and to ensure the quality of the Egyptian product.
The objectives of the plan include seven basic programs: deepening local industrialization, stimulating industrial investment, increasing the productive capacity of factories, developing the industrial training system, improving the quality of industrial products, enhancing the competitiveness of industrial exports, and developing the productive capacities of small and medium enterprises.
The sustainable development plan adopts a set of policies for the industrial sector, namely the gradual transformation of the Egyptian industry from traditional industries to advanced knowledge-based industries, and adopts a package of programs to promote and expand the scope of work for SMEs and micro enterprises, especially in the Upper Egypt, Sinai, Siwa and Damietta areas. Trade policy instruments in line with industrial development objectives through the protection and encouragement of fledgling industries and export development objectives by enhancing the presence of Egyptian exports in the current export markets and Promising drivers.
It also includes the establishment of a broad industrial base for the feed industries of large factories, which contributes to the deepening of local manufacturing, and provide environmentally friendly industrial clusters, and provide technical and technological support to the industry within the industrial parks to develop them and the development of new products of higher value and standard specifications.
8
Thursday، 14 November 2019 - 12:52 PM
Related Stories
Most Visited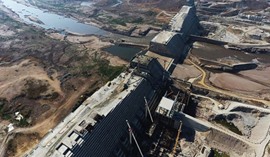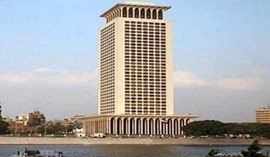 Sunday، 02 August 2020 03:00 PM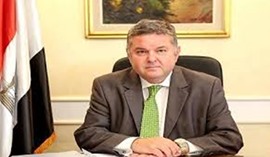 Tuesday، 28 July 2020 11:57 AM
Tuesday، 28 July 2020 12:12 PM