Ambassador: Egypt-Germany relations "more than excellent"
Friday، 15 November 2019 - 12:34 PM
Newly appointed Egyptian Ambassador to Germany Khaled Galal said Cairo-Berlin relations, in particular political ones, are "more than excellent", which he said has been reflected in President Abdel Fattah El Sisi's repeated visits to Germany since 2015 and fruitful cooperation in all fields.
In statements to MENA, Galal noted that Germany is aware of Egypt's position as a key strategic and political partner in the region.
There is converge of political views between Egypt and Germany, he said, pointing out to the periodic meetings held between the leaderships in both countries.
In this regard, the ambassador highlighted the German foreign ministry's statement that lauded Egypt's efforts to resolve the Palestinian-Israeli conflict.
Conditions in the Gaza Strip have an effect on the national Egyptian security, Galal said, noting that Cairo has a pivotal role in this regard.
The ambassador reviewed Egypt's efforts with regard to the Libyan file, which he said was embodied when German Chancellor Angela Merkel phoned President Sisi asking for Egyptian support ahead of a Germany-hosted summit on Libya.
Galal also talked about ministerial visits among the two countries, pointing out to German Foreign Minister Heiko Maas's visit to Egypt and his meetings with President Sisi and Foreign Minister Sameh Shoukry.
In the same respect, he shed light on Transport Minister Kamel el Wazir's visit to Germany in early October. The visit has led to Cairo-Berlin cooperation in the fields of transport and railways, he said. 
MENA
1114
Friday، 15 November 2019 - 12:34 PM
Related Stories
Most Visited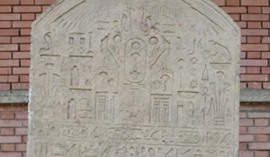 Sunday، 06 June 2021 01:33 PM
Saturday، 05 June 2021 06:51 PM
Friday، 04 June 2021 11:35 AM