President Sisi's Statement in dinner banquet to honour heads of state and delegations attending Aswan Forum
Sunday، 15 December 2019 - 01:47 PM
Your Excellences Heads of African State and Government,


Ladies and Gentlemen, Egypt's Guests in Aswan Forum for Sustainable Peace and Development,


I welcome you again to Aswan. I express my great pleasure that Aswan Forum for Sustainable Peace and Development gains this big number of attendees of heads of African state and government and the effective participation of the ministers, top officials, ambassadors and experts of the regional and international organizations in the fields of peace and development.


Your participation sends significant messages to the international community and confirms that the African leaders are looking forward to mull the continent's future and find self-made solutions.


The leaders, top officials and experts convene to find sustainable solutions that preserve the states, peoples and the shale continent. We altogether attempt to face challenges of peace and development obstacles that trouble the continent's peoples and governments.


Egypt's Honourable Guests,


This Forum is a new step out of our several ones to build a better future to Africa as we hold a dialogue for peace and consider the issues of development for this purpose.


We all realize that no peace without development and no development without security, peace and stability. Hence, Aswan Forum's message comes to launch an international frame for peace, reconstruction and development. Moreover, it bears a slogan that cements principles of African and international common will and serious determination for the benefit of the continent.


Ladies and Gentlemen,


In this evening, we are happy to complete our dialogue and exchange views about the most two important issues affecting the continent: peace and development. We confirm altogether that no one of us can solely work, rather we; leaders, officials, experts and people, can contribute to building an advanced continent enjoying peace and stability to be a part of a more flourishing world. A continent, which aspires to peace and seeks development, guided by the Sustainable Development Agenda 2030 and African Union Agenda 2063.


Thank You


Allah's Peace, Mercy and Blessings Be Upon You.
150
Sunday، 15 December 2019 - 01:47 PM
Related Stories
Most Visited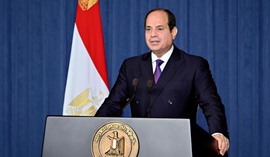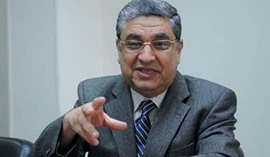 Wednesday، 23 September 2020 08:15 PM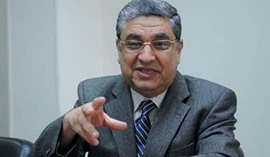 Wednesday، 23 September 2020 08:21 PM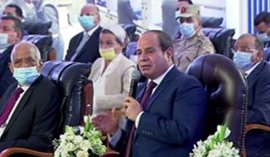 Sunday، 27 September 2020 01:24 PM