Finance Minister: EGP 2bln supporting loan to civil aviation sector to face coronavirus consequences
Saturday، 16 May 2020 - 03:50 PM
Finance Minister Mohamed Maait said that EgyptAir Holding Company will receive EGP two billion as a supporting loan until the company achieves 80 percent of its operating rates in 2019.
The Minister added that this step comes within presidential directives to support the civil aviation sector in face of the coronavirus pandemic's economic fallout.
The air traffic came to a halt worldwide, affecting EgyptAir Holding company and companies affiliated to it, the minister noted, adding that he held two meetings with the civil aviation minister and representatives of the company to discuss how to fulfill their urgent needs during the current exceptional circumstances.
He also said that the government is working on achieving a balance between protecting people's lives and maintaining the march of production during the COVID-19 crisis that is striking the country and the whole world.
MENA
314
Saturday، 16 May 2020 - 03:50 PM
Related Stories
Saturday، 28 March 2020 - 02:28 PM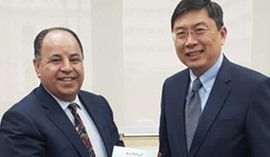 Friday، 10 January 2020 - 12:52 PM
Saturday، 07 December 2019 - 01:07 PM
Most Visited
Saturday، 28 January 2023 04:01 PM
Thursday، 26 January 2023 01:56 PM
Saturday، 28 January 2023 03:51 PM