Minister: Presidential directives to increase S. Korean investments in Egypt
Saturday، 13 June 2020 - 04:23 PM
Finance Minister Mohamed Maait said Saturday 13/06/2020 that President Abdel Fattah El Sisi issued directives to overcome obstacles facing foreign investors in Egypt, particularly South Koreans.
Maait's remarks came during his meeting with South Korean ambassador in Cairo Yoon Yeocheol on the occasion of the end of his tenure in Egypt.
Maait thanked the South Korean diplomat for his efforts to reinforce cooperation between the two countries.
President Sisi also underscored the importance of luring more foreign investments into Egypt amidst the global trend to cope with the coronavirus pandemic, Maait said.
The government is seeking balance between keeping the economy functional and maintaining the anti-coronavirus protective measures, the minister added.
Maait stressed Cairo's keenness on boosting cooperation and investments with Seoul, particularly after the 200,000 dollars assistance package offered by the Asian country to Egypt in an attempt to alleviate the coronavirus-related economic and social impacts. 
MENA
163
Saturday، 13 June 2020 - 04:23 PM
Related Stories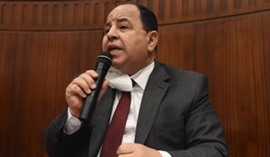 Friday، 03 April 2020 - 12:32 PM
Saturday، 28 March 2020 - 02:28 PM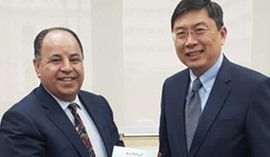 Friday، 10 January 2020 - 12:52 PM
Most Visited
Saturday، 28 January 2023 04:01 PM
Thursday، 26 January 2023 01:56 PM
Saturday، 28 January 2023 03:51 PM