Egypt to start pilot operation of new tax invoicing system on Tuesday
Saturday، 27 June 2020 - 01:19 PM
Finance Minister Mohamed Maait said on Saturday 27/06/2020 that the pilot operation of the new electronic tax invoicing system will start on Tuesday.
The project comes within the framework of Egypt Vision 2030, which seeks to boost digital transformation in the country, the minister said.
He added that the new system will help integrate the informal market into the formal one and combat tax evasion.
The minister extended thanks to all companies, which agreed to take part in the trial operation of the e-invoicing system.
174
Saturday، 27 June 2020 - 01:19 PM
Related Stories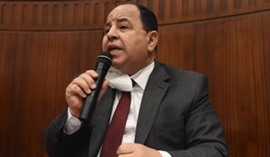 Friday، 15 May 2020 - 11:44 AM
Friday، 03 April 2020 - 12:32 PM
Saturday، 28 March 2020 - 02:28 PM
Most Visited
Saturday، 28 January 2023 04:01 PM
Thursday، 26 January 2023 01:56 PM
Saturday، 28 January 2023 03:51 PM