Maait: EGP 12.7 bn in this year's state budget for digital transformation projects
Saturday، 15 August 2020 - 02:53 PM
Finance Minister Mohamed Maait allocated EGP 12.7 billion in the current fiscal year for digital transformation projects in line with presidential directives aiming at promoting good governance and management of state resources.
In statements on Saturday 15/08/2020, Maait said the government is proceeding with the march of digital transformation.
The political leadership is very much keen on building the state's digital capabilities through the unified digital transformation mechanism, he said.
He added that his ministry is interested in mechanizing the tax system, noting that the e-tax bill mechanism will go into effect in November.
About 90 percent of export and import operations will go digital by the end of December via the mechanism of logistic centers, he pointed out.
This will shrink the clearance period to less than five days, according to him.
115
Saturday، 15 August 2020 - 02:53 PM
Related Stories
Saturday، 27 June 2020 - 01:19 PM
Saturday، 13 June 2020 - 04:23 PM
Saturday، 16 May 2020 - 03:50 PM
Most Visited
Saturday، 19 November 2022 10:09 PM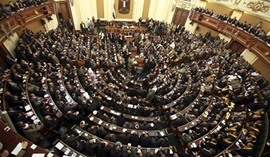 Saturday، 26 November 2022 07:34 AM
Sunday، 20 November 2022 09:47 PM