Minister: EGP 122bn allocated for higher education sector
Saturday، 22 August 2020 - 02:36 PM
Finance Minister Mohamed Maait said that presidential directives have been issued to support projects aiming to upgrade the university education system through enhancing partnerships with the major international universities and ensuring the best application of the state-of-the-art technological means to help meet the demands of the local and international labor market.
This comes in light of the state's efforts to achieve sustainable development in all sectors to help improve the living standards of the citizens and the quality of services offered to them, the minister said in a statement on Saturday 22/08/2020.
The budget of the current fiscal year targets upgrading the university education system along with the pre-university education, therefore a sum of EGP 122 billion has been allocated for the higher education sector and EGP 60.4 for the scientific research sector, Maait added.
In addition, a total of EGP 3.8 billion has been allocated for establishing and developing technological and private non-profit universities, Maait pointed out.
A sum of EGP 280.7 billion has been allocated for the government investments, he said. 
106
Saturday، 22 August 2020 - 02:36 PM
Related Stories
Saturday، 25 July 2020 - 03:12 PM
Saturday، 27 June 2020 - 01:19 PM
Saturday، 13 June 2020 - 04:23 PM
Most Visited
Saturday، 19 November 2022 10:09 PM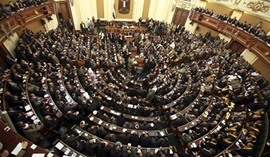 Saturday، 26 November 2022 07:34 AM
Sunday، 20 November 2022 09:47 PM