Mashat visits USAID projects USAID projects supporting farmers in Luxor
Saturday، 19 September 2020 - 08:18 PM
Minister of International Cooperation Rania Al Mashat visited some development programmes in partnership with USAID targeting farmers, women and youth in of Luxor, which will aim to support them with climate-resilient water and food security and provide job opportunities for youth, the ministry said in a statement Saturday.
Mashat noted that the projects come within the ministry's "Global Partnerships Narrative" focused on three main pillars: people at the core, projects in action, and purpose as the driver, streamline all development efforts under one umbrella and create mindful mobilization.
For his part, US Ambassador to Egypt Jonathan Cohen stated that as part of his country's partnership with Egypt, the United States has contributed $3.5 billion to bring drinking water and provide wastewater services to more than 25 million people throughout the country.
"The United States has also provided more than $1 billion to improve the productivity and marketability of agriculture across Egypt," he added.
"To empower farmers and communities in Upper Egypt, the USAID-funded 'Advanced Marketing and Agribusiness Logistics' AMAL Horticultural Pack House helps to triple the incomes and employment opportunities for local farmers and connects them with local and regional markets, as well as increase their productivity through applying smart farming technologies," the statement read.
"Targeting women and children, in particular, the project will help to improve the nutritional status of women and children through increasing local food production and strengthening agricultural value chains in several governorates, including Beni Sweif, Assiut, Sohaj, Qana, Al Qasr, and Aswan, as well as Cairo," it added.
Current statistics point that the project has led to the production of 400.4 tons of food in markets in one year, and created more than 78,000 job opportunities and 9 markets linked to Sohag, Qena, Al Qasr, and Aswan.
Mashat visited the second project the next day, which includes the USAID "Feed the Future: The U.S. Government's Global Hunger & Food Security Initiative", which aims to help Egyptian smallholder farmers comply with global agricultural practices and fair-trade standards by improving Improved agriculture facilities - helping farmers become more self-reliant.
This was followed by El Mahrousa Village Egypt Food Security and Agribusiness (FAS) project, which aims to improve income and food security for at least 14,000 Upper Egyptian smallholder farmers across seven focal governorates – including Assiut, Aswan, Beni-Suef, Luxor, Minya, Qena, and Sohag. This is achieved through strengthening input suppliers, agriculture processors and support services, and leveraging upon ICT capabilities.
The project so far has seen the provision of training and technical assistance to more than 8,000 farmers in seven governorates, and more than 12,000 women and their families on nutrition and food safety. It has also been facilitating the negotiations of contracts with more than 1,200 farmers who will achieve approximately $5.1 million from sales proceeds.
Lastly, Al Mashat visited the inauguration of the USAID-funded new wastewater stabilization and treatment plant, which will have the capacity to serve up to 332,000 people through 2037 and use energy-efficient technologies with low power consumption to reduce the costs of operation.
Together with the USAID, the Minister of International Cooperation has been applying the principles of economic diplomacy to strengthen economic cooperation between Egypt and its development partners. Projects include the establishment of a centre for packaging and exporting farmers' products, a sorting and packaging station, and water desalination plants.
Economic cooperation was strengthened as Mashat signed the fifth amendment of the agreement in June, providing a new grant worth $426.4 million. For over 40 years, USAID's program in Egypt has totalled over $30 billion since 1978 to promote the development of Egypt and create a healthy and educated population.
"All projects have targeted the following sustainable development goals: Goal 1 for no poverty through unlocking human potential, Goal 2 for zero hunger through ending all forms of malnutrition, goal 4 for quality education through providing training and life skills for the future, goal 5 for gender equality through promoting women empowerment, goal 8 for decent work and economic growth, goal 11 for sustainable cities and communities, and goal 17 for partnerships to achieve the goals," the ministry concluded.
MENA
46
Saturday، 19 September 2020 - 08:18 PM
Related Stories
Most Visited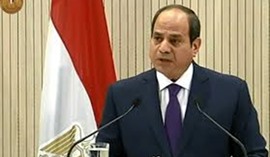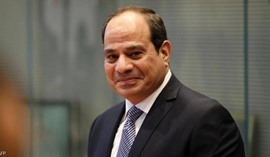 Friday، 23 October 2020 05:47 PM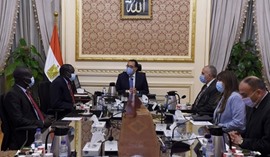 Monday، 26 October 2020 12:06 PM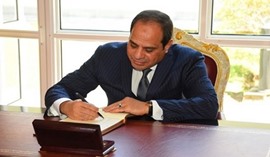 Thursday، 22 October 2020 02:30 PM