Mashat, WFP Projects empower women entrepreneurs in Luxor, promote Smart Farming
Sunday، 20 September 2020 - 12:29 PM
Minister of International Cooperation, Dr. Rania Al Mashat, visits a number of ongoing and new development programmes targeting  women empowerment in Luxor with the World Food Programme (WFP).
The Minister is accompanied by the Governor of Luxor, WFP's Representative and Country Director in Egypt as well as a delegation from the Ministry of Agriculture and Land Reclamation.
Al Mashat notes that the projects come within the ministry's 'Global Partnerships Narrative' focused on three main pillars: people at the core, projects in action, and purpose as the driver, in order to streamline all development efforts under one umbrella and create mindful mobilization.
 People at the Core: Building the Resilience of Farmers and Empowering Women
 Al Mashat meets farmers in El Boghdadi Village, where the Ministry of Agriculture and Land Reclamation (MALR) and WFP have been helping smallholders to minimize their crop losses and provide technical support as well as loans for women to finance off-farm activities such as animal keeping and agro-processing.
 "Listening to the stories told by the farmers and women entrepreneurs manifests the real human impact these programs are achieving. Concerted efforts are needed to push forward with the United Nations SDGs, with the sustainable development of agriculture being a center pillar in this endeavor. Together with WFP, we are focusing on ensuring food security going into the future and empowering communities to build for a resilient and green economy," said Egypt's Minister of International Cooperation, H.E. Dr. Rania Al Mashat.
Committed to seeing development turn into real human stories, the minister listened to the experiences of young women and girls enrolled in the She Can initiative, a joint program between the Ministry of Social Solidarity and WFP, where they are trained on entrepreneurship and are provided with concessional micro-loans to start their own income generating projects and encourage families to continue supporting their children's education.
 "We are proud to have been a strong partner of the Government of Egypt in implementing programmes that are aligned with the Country's 2030 Vision. As a result of this solid collaboration, we are able to scale up successful integrated development models to assist more communities in need, especially at such difficult times resulting from the COVID-19 crisis where more and more people are becoming vulnerable, "said WFP Representative and Country Director in Egypt, Menghestab Haile.
 "For me, Luxor is not just the past, but also the future. This is why we established learning centers, as the knowledge that will be generated here will be shared to other regions such as Africa. We are looking at supporting the entire household to push for the full transformation of these communities," WFP director said.
 Projects in Action: WFP and Egypt
 The Minister of International Cooperation has been applying the principles of economic diplomacy to strengthen economic cooperation between Egypt and its development partners. These principles include regularly organizing multi-stakeholder platforms to ensure that all projects between development partners are streamlined and effectively coordinated to accelerate the pace of development for the achievement of UN's Sustainable Development Goals (SDGs); adopting a consistent Global Partnerships Narrative People & Projects & Purpose (P&P&P); and mapping ODA financing to SDGs for all projects with multilateral and bilateral development partners.
 Current projects include the Luxor Coordination Center to Promote Flexibility and Coordination, small farmer resilience program, in 83 villages in 5 governorates, and 134 smart community schools in Luxor. 
 In collaboration with the United Nations World Food Programme (WFP), Egypt has been implementing several projects across different fields, which have assisted millions of people since 1968.
 Purpose as the Driver
 All projects have targeting the following sustainable development goals: Goal 1 for no poverty through unlocking human potential, Goal 2 for zero hunger through ending all forms of malnutrition, goal 4 for quality education through providing training and life skills for the future, goal 5 for gender equality through promoting women empowerment, goal 8 for decent work and economic growth, goal 11 for sustainable cities and communities, and goal 17 for partnerships to achieve the goals.
Egypt Today
64
Sunday، 20 September 2020 - 12:29 PM
Related Stories
Most Visited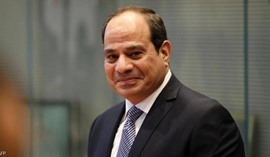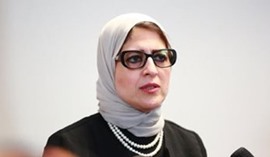 Thursday، 29 October 2020 10:05 AM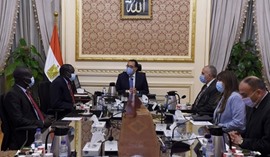 Monday، 26 October 2020 12:06 PM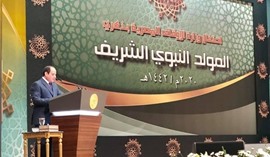 Thursday، 29 October 2020 01:45 PM