International Cooperation Minister, Korean ambassador prioritize expanding technological education to support youth in Egypt
Saturday، 26 September 2020 - 02:43 PM
Minister of International Cooperation, Dr. Rania Al-Mashat, discussed with Mr. Hong Yin Wook, the new South Korean ambassador in Cairo, future areas of cooperation between Egypt and South Korea, stressing in particular on the expansion of technological universities projects, in the presence of Mr. Kun Yongmin, Adviser on Economic Affairs at the Korean Embassy, and Mr. Oh Yoon Keum, Director of the Korea International Cooperation Agency (KOIKA).
The minister welcomed the new South Korean ambassador to Cairo, expressing her aspiration to deepen levels of cooperation particularly in regards to the economic relations between the two countries, praising the role of the South Korean government in supporting the Egyptian government to confront the COVID-19 pandemic through grants and shipments of medical and protective equipment supplies.
The minister added that the ministry seeks to strengthen cooperation through the principles of economic diplomacy. These principles include regularly organizing multi-stakeholder platforms to ensure that all projects are streamlined and effectively coordinated; adopting a consistent Global Partnerships Narrative People & Projects & Purpose (P&P&P); and mapping ODA financing to SDGs for all projects.
Seeing education as the cornerstone of both countries' cooperation file, the minister touched on the importance of expanding technological universities, particularly in light of the growing importance of technology for businesses and the labor force in the upcoming future, as well as the potential it can provide in terms of economic power for more Egyptian women.
Al-Mashat also stressed on strengthening cooperation for women empowerment, particularly during the COVID-19 pandemic, referring to initiatives such as the Gender Gap Accelerator launched by the Ministry of International Cooperation in cooperation with the World Economic Forum and the National Council for Women, which acts as a public and private collaboration platform for the government, private and civil society.
She highlighted that Egypt was also the first country to issue a Women Policy Tracker on COVID-19 policy responses and how they address women's situation during the pandemic.
The minister highlighted ongoing projects, such as the establishment of the Beni Suef Technological University in Beni Suef, funded by a grant of 5.8 million dollars from the Korea International Cooperation Agency (KOIKA).
She added that the university is considered to be a model for cooperation on education, seeking to not just provide youth with knowledge and skills that meet future market demands, but also to attract investment to develop the local economy.
For his part, Mr. Hong Yin Wook, the new South Korean ambassador in Cairo, expressed his deep interest to develop stronger cooperation with the Egyptian government, explaining that the Korean government is keen to transfer the needed expertise and technical knowledge to ensure that quality education is being provided.
It is worth noting that the cooperation portfolio between Egypt and South Korea amounts to about $458 million, of which $ 390 million is loans and about $68 million are non-refundable grants in several sectors, the most important of which is transportation.
MENA
52
Saturday، 26 September 2020 - 02:43 PM
Related Stories
Most Visited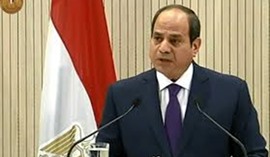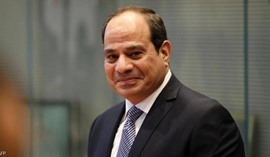 Friday، 23 October 2020 05:47 PM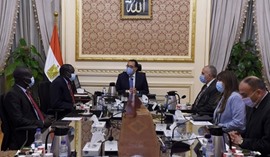 Monday، 26 October 2020 12:06 PM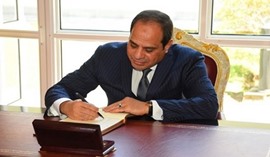 Thursday، 22 October 2020 02:30 PM