Egypt to allow resumption of construction activities after four-month suspension: Cabinet
Tuesday، 29 September 2020 - 12:29 PM
Construction activities will be allowed to resume in Egypt within a few days, four months after the country suspended construction so authorities can review building licences and deal with construction violations across the country, Egypt's cabinet spokesman said.
In a phone interview with Sada Al-Balad satellite channel on Monday Sept 28,2020 Nader Saad said that a committee tasked with issuing new building regulations is set to have a meeting with Prime Minister Mostafa Madbouly to brief him on the new rules before they are officially approved.
The cabinet said on Monday that pending the issuing of the new regulations within the coming days, those who have already received building permits will be allowed to resume construction as long as the structure is no taller than four storeys.
The move comes one day after President Abdel-Fattah El-Sisi instructed the government to speed up the issuing of the new regulations.
Egyptian municipal authorities were ordered in late May to suspend the issuance of new construction permits and to halt building activities that are underway in Cairo, Giza, Qalioubiya, Alexandria, and other cities for six months.
Over the past few decades, Egypt has seen a continuous increase in haphazard and unlicensed construction across its cities and villages, with these structures constituting 70 percent of the urban clusters by the year 2011, according to the prime minister.
Illegal construction surged noticeably amid the security vacuum that followed the 2011 uprising, with many people constructing multi-storey buildings without acquiring the necessary permits or complying with safety standards.
During a meeting via video conference with governors today, PM Madbouly instructed provincial officials to follow up on all complaints filed by the citizens regarding settlements with the state over the building violations.
In January, President El-Sisi ratified a law allowing citizens to settle with the state over building violations, with the exception of those pertaining to safety standards, authorised height or purpose, historic buildings, and others.
The PM said in Monday's statement, "We are looking to close this file completely and have all violators legalise the status [of their apartments and buildings]."
He praised the commitment citizens have demonstrated in ceasing to illegally build on farmland, adding that "this unfortunate phenomenon is fading out for the first time in decades."
Madbouly also hailed the "large turnout" of settlement requests, stressing that "building violations on farmland will no longer be allowed."
He added that the government is preparing to build "civilised housing projects" in all major cities, and that those who live in decrepit or expropraited buildings would be relocated.
Madbouly said in previous statements that some properties nationwide have been expropriated to build infrastructure projects to alleviate pressure on facilities that have been overwhelmed by the expansion of unplanned construction.
Ahram Online
50
Tuesday، 29 September 2020 - 12:29 PM
Related Stories
Sunday، 16 February 2020 - 10:50 AM
Tuesday، 11 February 2020 - 12:49 PM
Tuesday، 11 February 2020 - 10:49 AM
Most Visited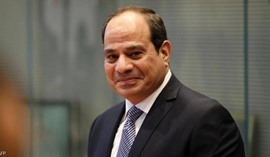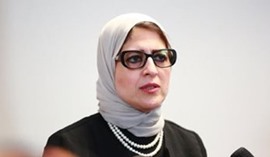 Thursday، 29 October 2020 10:05 AM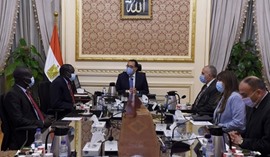 Monday، 26 October 2020 12:06 PM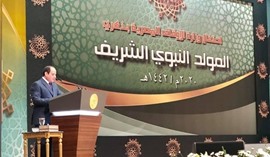 Thursday، 29 October 2020 01:45 PM