Tourism minister reviews movement plan of royal mummies procession
Thursday، 15 October 2020 - 03:30 PM
Minister of Tourism and Antiquities Khaled Anani
Minister of Tourism and Antiquities Khaled Anani reviewed on Wednesday October 14,2020 with representatives of Defense and Interior Ministries, other security apparatuses and the Supreme Council of Antiquities necessary measures for the process of moving the royal mummies.
Egypt is set to move 22 royal mummies, including 18 mummies for ancient kings and four for queens, from the Egyptian Museum in Tahrir Square to its permanent place of display at the National Museum of Egyptian Civilization in Fustat, Old Cairo, in a great procession.
The mummies of kings Ramesses the Great, Seqenenre Tao, Thutmose III, Seti I, and queens of Hatshepsut, Meritamen, and Ahmose-Nefertari are expected to be among the royal mummies to be moved.
Anani discussed the measures needed for improving the quality of roads to be used in the procession.
He also considered the size, and specifications of the vehicles to be used to carry the royal mummies in such a world-class event.
MENA
63
Thursday، 15 October 2020 - 03:30 PM
Related Stories
Most Visited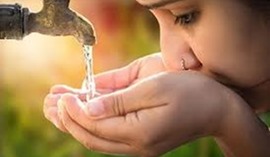 Tuesday، 24 November 2020 12:12 PM
Sunday، 22 November 2020 03:11 PM
Sunday، 22 November 2020 01:10 PM