Egypt, Spain FMs probe bilateral relations, cooperation
Saturday، 17 October 2020 - 03:55 PM
Foreign Minister Sameh Shoukry on Saturday 17/10/2020 discussed with his Spanish counterpart Arancha González Laya ways of boosting the Egyptian-Spanish relations in all fields, as well as regional and international issues of mutual interest.
Shoukry and Laya are set to hold a joint press conference at the end of their talks.
The top Spanish diplomat is visiting here for talks with a galaxy of senior Egyptian officials.
Her visit to Cairo falls within the framework of her Middle East tour that took her to the Lebanese capital of Beirut for where she held talks on bilateral relations, cooperation and regional files of common concern including the situation in Libya.
Egypt maintains close cooperation ties with Spain, which assumes a major role across the Mediterranean region, Shoukry said.
The minister highlighted the mutual benefits of such cooperation in light of the latter's full appreciation and understanding of the current developments in Egypt.
Shourky added that the situation in Palestine, Syria, Libya and Eastern Mediterranean also figured high during his talks with his Spanish counterpart at El Tahrir Palace.
The two sides agreed on the need for concerted efforts at the bilateral as well as the EU level to achieve regional stability and reject any expansionist and hegemonic policies that would plunge the region into more instability.
In addition, Shoukry praised the two countries' cooperation for countering terrorism.
Meanwhile, the Spanish foreign minister said that her talks with President Sisi and the Egyptian foreign minister took up ways to bolster economic, trade and investment ties.
The talks also covered cooperation on countering terrorism and human trafficking, González said, voicing her appreciation of the Egyptian government's efforts to ensure religious freedom, support women's rights and protect the environment.
Responding to a question about her recent visit to Lebanon, González said that she met with the Lebanese president and acting prime minister where she asserted her country's solidarity with Lebanon, which she said has been suffering an economic and social crisis worsened by a lack of citizens' trust in their government and COVID-19 repercussions.
González added that her talks in Lebanon, including those held with NGO representatives, underlined the need to form a new government and embark on the urgently needed reforms as soon as possible to regain the trust of the Lebanese citizens.
As for Egypt's pivotal role in the region, the Spanish foreign minster highlighted the vital and active role Egypt plays in Africa and the Mediterranean region.
She said that her talks with Shoukry also addressed how to bring about consensual political solutions to all regional disputes, including the Palestinian issue and the crises in Libya, Syria and the Horn of Africa.
Meanwhile, Shoukry shed light on the critical situation along Egypt's border with Libya, incessantly infiltrated by terrorist militias, which made it necessary to work for thrashing out an intra-Libyan settlement that helps restore Libya's state institutions to ensure stability, eradicate terrorism and prevent any foreign interference in the Arab country.  
MENA
34
Saturday، 17 October 2020 - 03:55 PM
Related Stories
Saturday، 05 September 2020 - 03:20 PM
Saturday، 22 August 2020 - 11:33 PM
Friday، 31 July 2020 - 07:55 PM
Most Visited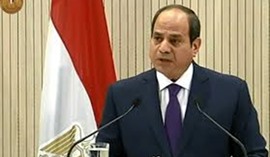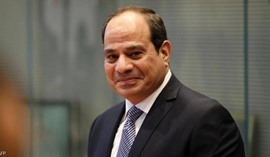 Friday، 23 October 2020 05:47 PM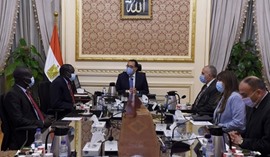 Monday، 26 October 2020 12:06 PM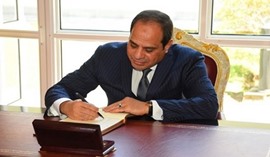 Thursday، 22 October 2020 02:30 PM