FM: Drawing up 1st strategy for Egypt's human rights reflects strong political will
Saturday، 17 October 2020 - 09:09 PM
Foreign Minister Sameh Shoukry stressed that the Egyptian initiative to draw up the first national, integrated, and long-term strategy for human rights reflects a strong political will for pushing the national efforts forward to adopt a serious and clear vision to boost the main human rights and freedoms.
Shoukry, who doubles as the head of the permanent supreme committee for human rights, was addressing the meeting of the advisory body to draw up a national strategy for human rights held at the Foreign Ministry HQ, Foreign Ministry Spokesman Ahmed Hafez said.
Shoukry highlighted the national efforts to improve the human rights situation here upon President Abdel Fattah El Sisi's directives, as an essential part of the State's comprehensive development plan, asserting the importance of the human rights as a key component of the modern civil state's pillars.
The foreign minister pointed out the advisory body gathers prestigious experts to give comments and suggestions on the draft strategy, adding that representatives of the civil society would participate in hearings sessions in Cairo and other governorates in the coming period.
Egypt enjoys deeply-rooted institutions, constitution, and outstanding legal heritage, the top diplomat noted, saying the committee is the tool which achieves integration and coordination among the State's bodies concerned to effectively deal with the aspects of the human rights file.
Meanwhile, the members of the advisory body lauded developing the strategy in line with a scientific approach.
The 25-member body gathers public figures and veteran experts in different specialties to give opinions about the draft strategy.
MENA
26
Saturday، 17 October 2020 - 09:09 PM
Related Stories
Saturday، 05 September 2020 - 03:20 PM
Saturday، 22 August 2020 - 11:33 PM
Friday، 31 July 2020 - 07:55 PM
Most Visited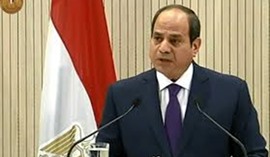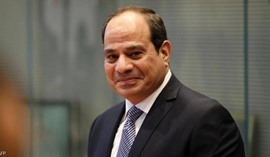 Friday، 23 October 2020 05:47 PM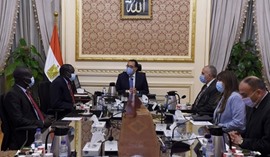 Monday، 26 October 2020 12:06 PM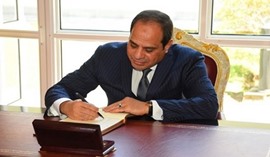 Thursday، 22 October 2020 02:30 PM