Antiquities Ministry to turn Wakala al-Sultan Qaytbay into heritage hotel at cost of EGP 1mln
Saturday، 24 October 2020 - 01:30 PM
Director General of the Historic Cairo Development Project Mahmoud Abdel Baset said that the restoration project of Wakala al-Sultan Qaytbay in Bab El Nasr district in Old Cairo is set to be finalized in a year.
Speaking to MENA on Saturday 24/10/2020, Abdel Baset added that the move comes in light of an approval issued by the permanent committee for Islamic and Coptic antiquities.
Abdel Baset said the Ministry of Antiquities is carrying out the project of re-operating Wakala al-Sultan Qaytbay, which dates back to the Mamluk era, and turning it into a heritage hotel with a special nature after renovating it in cooperation with the Ministry of Housing, which is funding the project.
The project is implemented at a cost of about EGP 100 million, Abdel Baset added.
Abdel Baset pointed out to a protocol signed between the ministries of antiquities and housing to safeguard the human and historical identity of the archeological buildings located in Old Cairo, which are registered in the the World Heritage List.
Bazaars located near Wakala al-Sultan Qaytbay will be kept and restored so that tourists would buy artifacts and gifts from them, he said.
Wakala al-Sultan Qaytbay is an urban caravanserai built by Sultan al-Ashraf Abu al-Nasr Qaitbay in 1481 CE in Islamic Cairo, the historic medieval district of Cairo.
MENA
52
Saturday، 24 October 2020 - 01:30 PM
Related Stories
Most Visited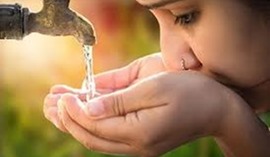 Tuesday، 24 November 2020 12:12 PM
Sunday، 22 November 2020 03:11 PM
Sunday، 22 November 2020 01:10 PM