Sisi: Egypt's water rights can never be relinquished
Tuesday، 11 May 2021 - 06:33 PM
President Abdel Fattah El Sisi asserted that protecting Egypt's water rights to the Nile River is a matter that can never be overlooked or relinquished.

Addressing gathering officials and dignitaries during the inauguration of a number of development projects of the Suez Canal Authority (SCA), Sisi called for patience in handling the issue of the Grand Ethiopian Renaissance Dam (GERD), asserting that negotiation is a tough and exhausting process and Egypt is exercising pressure.

Sisi said: "We have recently received US Envoy for the Horn of Africa Jeffery Feltman and Congolese President Felix Tshisekedi for talks on the GERD crisis."

"I know that Egyptians feel worried and me too, but we should be patient and Egyptians should trust their nation and its abilities".

Sisi reiterated that all efforts are exerted to reach a settlement for this critical matter, affirming that Egyptians should be confident that "our rights will never be relinquished".
MENA
53
Tuesday، 11 May 2021 - 06:33 PM
Related Stories
Most Visited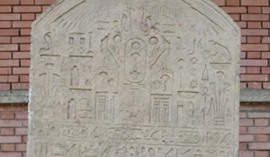 Sunday، 06 June 2021 01:33 PM
Saturday، 05 June 2021 06:51 PM
Friday، 04 June 2021 11:35 AM