Planning min. asserts Egypt's commitment on cooperation with AU Commission, int'l community to combat climate change
Wednesday، 08 June 2022 - 02:25 PM
Planning Minister Hala el Said discussed Wednesday with Deputy Chairman of African Union Commission (AUC) Monique Nsanzabaganwa means of boosting cooperation between Egypt and the AUC.
Said asserted Egypt's commitment to cooperate with the commission and the international community to combat climate change.
During the meeting, Said expressed her appreciation for cooperation between Egypt and the AUC in all domains.
Said reviewed the priorities of Egypt and the AUC to achieve sustainable development, boost comprehensive economic growth and promote the management of natural resources in addition to protecting the environment via the green economy according to the 2063 agenda.
The minister pointed out to the missions of the Ministry of Planning including putting long-term, medium-term and short-term plans for sustainable development.
She pointed out to the role of the ministry in formulating and implementing Egypt's vision 2030 in addition to following up the implementation of the UN strategy or sustainable development and putting the general goals of economic development and proposing economic policies.
Said reiterated Egypt's keenness on boosting and sharing its successful experiences with the world, adding that Egypt focuses on exchanging experiences with its counterparts on the goals of sustainable development.
She asserted Egypt's keenness on investing in several main sectors including education, health, social protection, water, sanitation and transport. 
9
Wednesday، 08 June 2022 - 02:25 PM
Related Stories
Most Visited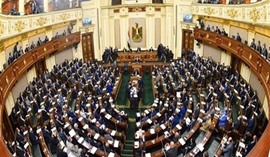 Saturday، 13 August 2022 01:18 PM
Sunday، 07 August 2022 01:18 PM
Tuesday، 09 August 2022 10:12 AM